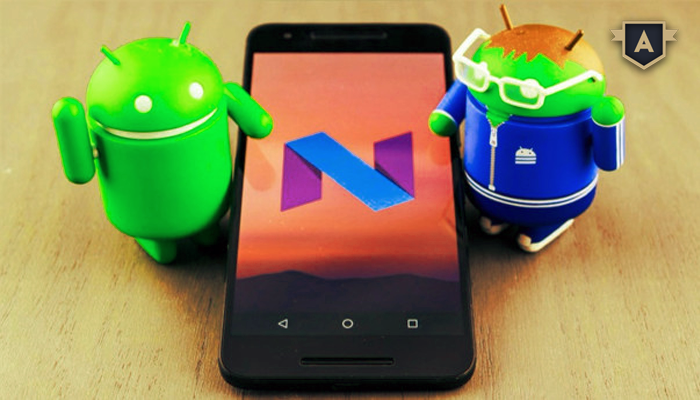 The latest offering of Google's Android, Android 7.0 Nougat was rolled out on August 22 earlier this year. This latest Nougat update comes with many new features including bug fixes and visible improvements such as improved battery saver mode, new Quick Settings controls, security updates, plenty of new exciting Emojis and the most anticipated feature i.e multi-window support.
Almost every brand is announcing that which of their model is going to receive Android 7.0 update. It is going to be interesting to see as which Smartphone's journey will remain limited to Marshmallow only. Samsung has already confirmed the Nougat update for the Galaxy S6/S6 Edge, Galaxy S7/S7 Edge and the Galaxy Note 7. While Sony is offering the update for the Xperia X series, XA, XA Ultra, Z5 series and the XZ model, HTC will be bringing the Nougat update to the HTC 10, One A9 and One M9 model.
Likewise, Motorola has also unveiled the list of its model which will get to bite Nougat. Previously, Motorola announced that the Moto G4, Moto G4 Plus, and the Moto Z series is going to get the Android 7.0 update, but didn't reveal any information regarding the update for Moto X, Moto G and Moto E series.
Finally, Motorola confirmed the Android Nougat update for 15 of its current models. Apart from the current year's Smartphones, Motorola is supporting models all the way back to the lovely Nexus 6.
This news must have relieved the ones who would have been worried how the Lenovo possession will influence Motorola's traditional reputation of swift Android updates. Though it may not be very swift, the Moto models will still be among the first devices to get the update (except the Nexus).
So here is the list of Motorola Smartphones getting the Android Nougat update:
Moto G4
Moto G4 Plus
Moto G4 Play
Moto X Style
Moto X Play
Moto X-Force
Moto Z
Moto Z Force
Moto Z Play
Moto X Pure Edition
Nexus 6
Droid Maxx
2Droid Turbo 2
Moto Z Force Droid
Moto Z Play Droid
The most surprising miss-out in the list is the Moto G (2015), Moto G Turbo and the last month launched Moto E3 Power. Unfortunately, these and the rest Motorola Smartphones will not be able to taste the Nougat.
For more mobile technology related news and updates, visit https://www.appsquadz.com/blog