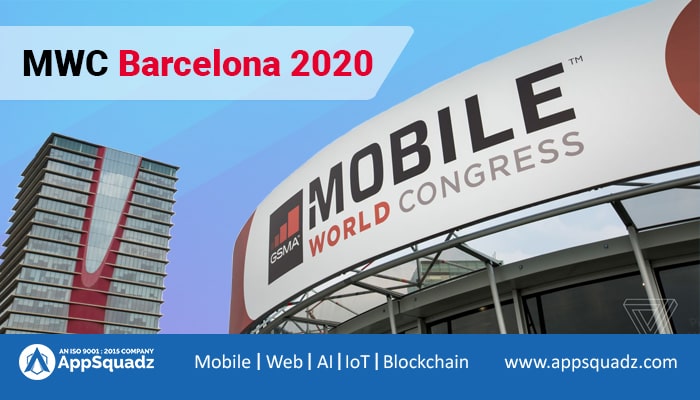 MWC Barcelona 2020
About MWC Barcelona, Event Dates & Event Location
Formally known as Mobile World Congress, the GSMA MWC series is recognized as the largest exhibition for the mobile industry all over the globe. Featuring the famous officials representing the global mobile engineers, device manufacturers, technology providers, vendors, and content owners, it incorporates a thought-leadership conference.
Mobile World Congress Barcelona event this time will be commencing on 24 February and will conclude on 27 February 2020. This time, the event of 2020 will be taken out at Fira Gran Via with selected events that include 4YFN, inaugurating at Fira Montjuïc.
MWC Event Topics
Within Limitless Intelligent Connectivity, the Mobile World Congress Barcelona 2020 is life. Here, we have listed core topics, conference keynotes, sessions, partner events, tours, and seminars that the event will be focusing on.
AI- Sponsored by NVIDIA
The international market of Artificial Intelligence is forecasted to touch $70 billion by the end of 2020. Artificial Intelligence is poised to hold a transformative impression on consumers, industries, and governments throughout the globe. AI will traverse the true potential of AI, how we need to handle such an intellectually significant technological change and its repercussions on our professional as well as personal experiences.
Connectivity: The 5G Era- Sponsored by Deloitte
The 5G aeon at MWC 2020 intends to focus attention on how next-gen networks will set the foundation of wide-reaching value creation along with economic impression. A comprehensive inspection at the enterprise connectivity ecosystem, starting from implementation, to practice illustrations, scalable programs, business standards, spectrum, regulation, and investment into the business will be taken into consideration. Moreover, the cultural challenges faced while working with different and diverse markets/industries will also be given attention. Actualizing the absolute potential of global connectivity is intricate as well as challenging, although the possibility is near endless in its applicability and effect.
Customer Engagement- Sponsored by Braze
For decades, customer engagement has remained a critical battleground for brands, service providers, as well as governments. However, its progression & prominence have stimulated lately by the advent of the Internet, followed by mobile and now smartphones. Customer Engagement will study at cases of each industry for understanding how business owners can establish the benchmark for customer engagement, retain them and realize more consumers to grow revenue more.
Industry X- Sponsored by Citi
Making use of a combination of different technologies like the Industrial Internet of Things, Big Data, Analytics, Artificial Intelligence, Robotics, 3D Printing as well as Machine Learning, enterprises can unfasten extra revenue along with engagement patterns including consumers, workers & partners. Industry X requires to explore the threats, possibilities, versatility and endless potential of Industrial IoT and digital conversion. Moreover, companies demand to modify their mindset & culture so that they can operate and reassess their structure and approach.
Media and Entertainment- Sponsored by ViacomCBS
Undoubtedly, 5G will recast the manner viewers engage with content. As the desire and belief for Augmented Reality/ Virtual Reality and additional modes of more immersive content raise, the influence on networks, event venues, and overall customer engagement will rise. It presents all unprecedented hurdles to everyone associated with these intertwined enterprises. Moreover, Media & Entertainment will acknowledge the obstacles, the revenue models, with the connection in consumption growth and network potential.
Our Planet
The agenda is that our sector should stand as a significant contributor for building a sustained, neat and equitable society for all. Mobile technology has got the potential to support societies from the individual level, to confidently reshaping our Planet's ecosystem. The "Our Planet" at Mobile World Congress 20 will review the connected technology industries responsibilities to the environment as well as underserved people that will also include the unconnected and accessibility for the disabled, among others.
Security and Privacy
Lately, the scandals have suppressed belief in the digital ecosystem as of today. Coupled with the booming introduction and interest in legislation around privacy and the ethics of data usage as we set foot in the AI age, we are at a pivotal crossroads in the progression of the Internet. Security and Privacy review the exponentially grow the obligations needed to correct offset with customers, governments, controllers as well as businesses.