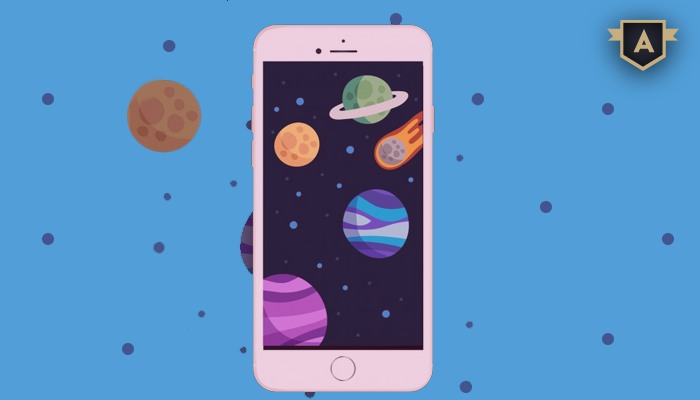 We live in a digital world where technology plays a crucial role. Various technologies like mobiles, Internet etc helps us to stay connected, well informed and upgraded.
Let's talk about the most used technology in today's time, which is a mobile phone or a smart phone. Almost 70% of the world population uses mobile phones for the purpose of communication, information, business, etc. In order to make a mobile phone user-friendly, various changes and add-ons have been done by mobile application developers from India & USA in today's time because of which they are now called smart phones.
We all are aware of the mobile applications that have made our life easier. We were never so connected which we are and it hasn't been possible without these applications and mobile application developers. Whether we talk about WhatsApp, WeChat, Instagram, ShareIt etc. all these mobile applications have become a part of our daily routine. Not a day goes by when we don't check these applications because we have become so addicted and dependent that it is quite hard to stay away from them.
To give better facilities and with a user-friendly approach, top app developers keep on developing new mobile applications by adding various features to it, to attract its users. App developers try to cater to all its users, be it an Android, iOS (iPhone), Windows user. The application is a short form of the application program which means a program which is designed to perform a specific function for its users. Whenever an application is developed there are various steps that are taken care of in order to come out with the best results.
The Steps are as follows:
1. Consulting: Mobile app developers first try to understand what kind of mobile application is required by their clients. They try to understand the objective and who are their target customers/audience.
2. Design: The second step is designing of application with a user-friendly approach. The Android & iOS applications which are too complicated to use are often not liked by the users and doesn't work well.
3. Testing: Ones the application is designed, it has to be tested.Testing helps the dedicated developer to know about the changes that are required to be done or whether it is up to the mark.
4. Launch on App store: After testing, the mobile application is ready to be launched on the App Store so that users can easily download it and use it.
5. Marketing: When the Application is launched in the market, the next steps is marketing. Without marketing, it is difficult to reach to your target customers. With the help of social media, marketing can be done in cost-effective ways and large audience can be covered.
6. Customer Support and Upgrading: The last step is the most important one. Once the application is launched in the market, it is the responsibility of the developer to keep upgrading its application according to the present scenario and provide customer support to its users if they have any difficulty in using the application.
With the changing scenario, the lifestyle of people is also changing. Earlier people use to prefer traditional shopping, where they had to go on their own to purchase a product, but now with the help of so many e-commerce websites and mobile applications like Flipkart, Myntra, Amazon etc people are moving towards online shopping which is easy, cost-effective and user-friendly. The Applications are used in various fields like education, entertainment (games, movies, serials), hospitals, NGOs etc.
With such a huge audience to cover, the mobile application developers and mobile application development companies from India and USA have to be on their toes and have to come up with new features to upgrade their apps. Mobile applications are gifted to the new generation to make their life easier and sorted.