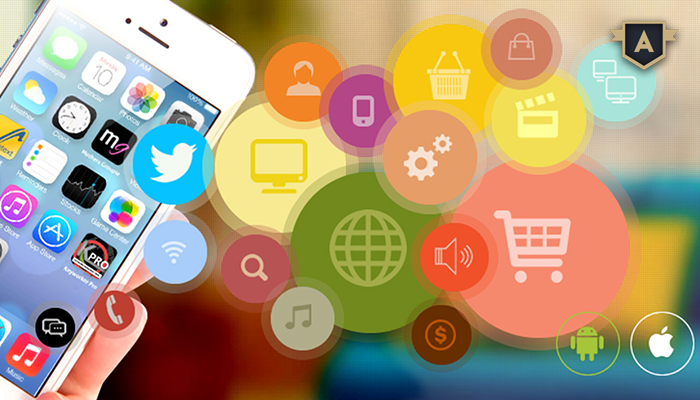 After websites that provide a good way for businesses to connect with customers and allow them to get to know about their products and services, now businesses are resorting to mobile app development. A mobile application aims to offer the most, secure and safe and pleasant browsing experience to users. It is a powerful tool used as the most effective and affordable means of adverting, being the preferred choice for startups in particular as well as those with many years into their business. Work with a leading mobile application development company to get your project done in a professional and timely manner.
Which is the Best- Android, iOS, Blackberry or Windows?
The major platforms used for app development include Android, iOS, Blackberry, and Windows.  Android has the largest share of the Smartphone users followed by iOS the second most widely used OS. There is no thumb rule when it comes to building a mobile application. There are many factors that need to be taken into consideration. Having the sound know-how of each OS and how they work and their benefits help choose the right platform for a mobile app development. Or it is better to hire a leading mobile application development company that has experience of building mobile applications on all major platforms for organizations with different requirements.
As Android has the largest share in the market, it is a good choice for those looking to pull in more traffic and enhance brand awareness. But those looking for most potential prospects and boost sales should consider iOS. According to a new study, the iPhone users are likely to spend more than Android. This means having a mobile application for iPhones will enable you to build more loyal customers.
Work with Only a Reputed Mobile App Development Firm
The process of app development is very intricate and requires a lot of skills and dedication coupled with world-class resources. In addition, there are many other factors that make mobile app development a difficult chore. A team of highly qualified and experienced developers and designers will be able to build a mobile app. But many startups cannot afford to have an in-house team of developers and designers and so they would like to outsource the project.
There are many firms as well as freelance developers providing app development services. Freelancers are getting popular nowadays because of being affordable. But some hurdles such as lack of coordination between designers and developers, lack of dedication and resources most crucial for building a mobile app that best meets the desired requirements make businesses not to work with freelancers. So it is better to hire a reputed mobile application development company that has the right expertise and a strong reputation in the market.