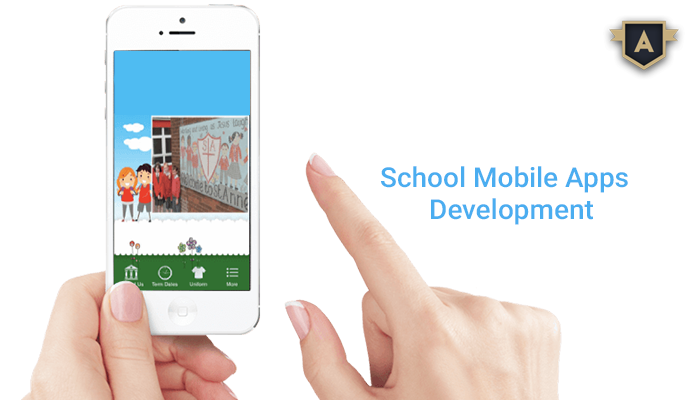 Mobile Application Development Company
The impact of mobile application doesn't seems to be stopping. The reach and extent of applications are penetrating deep in every sector, be it finance, gaming, news, business, navigation, education etc. Now, to match up the pace of changing times, schools in Kochi have started deviating from contemporary school diaries to mobile phone applications. Well this is certainly a good news for developers as they will be getting a chance to try their hands in bringing innovative and useful school apps. After this news, every mobile application development company in India will start experimenting and exploring new class of mobile applications.
The vice-principal of Global Public School, Susanna Sunil stated that numerous schools have started declaring exam results through mobile applications. She said last year, school exam results were made available for students through mobile apps and they have same plans for this year as well.
Sacred Heart School in Thevara is another example which also declared the marks of students via mobile phone app this year. The principal of Sacred Heart School Fr Antony M mentioned that they launched the application in 2016 and around 1/5th of the parents showed interest and got engaged with the app before the exam completed. He stated that the number of users were increase once the exams concluded.
Also, the principal said – "apart from handing out report cards, the school also declared the results online. Moreover, they also posted a lot of essential information regarding the next academic session, student's class and division and numerous other circulars regarding the subsequent academic year."
Furthermore Fr Antony added that a lot of parents are finding the application very useful as all school circulars and notice are available easily. This initiative has proven useful for parents as they will be able to receive updates regarding different matters at school and their children on the go.
School mobile application are proving to be a boon not only for schools and parents, but also for students. Global Public School have introduced a new feature in their app which lets students to keep a track of their library lending and glance through the list of books available in their school library. On the other hand, Choice School has introduced an app, 'Falcon' which lets parents to track the location of their children while they are commuting to school and home.
School mobile application has brought a peace of mind for parents. As the traffic in the city is unpredictable, the application lets parents to know the status of school bus. Numerous features like this are being made available to the parents and numerous others are going to be added as the trend gets wider and broader throughout the country.
If you also need similar mobile application for your school, institute or college, well AppSquadz Technologies is a perfect mobile application development company to go for. The company has proven track record of developing innovative and unique mobile application for different domain and operating systems. So, be it Android or iOS mobile application development, AppSquadz Technologies is a perfect mobile app development partner.