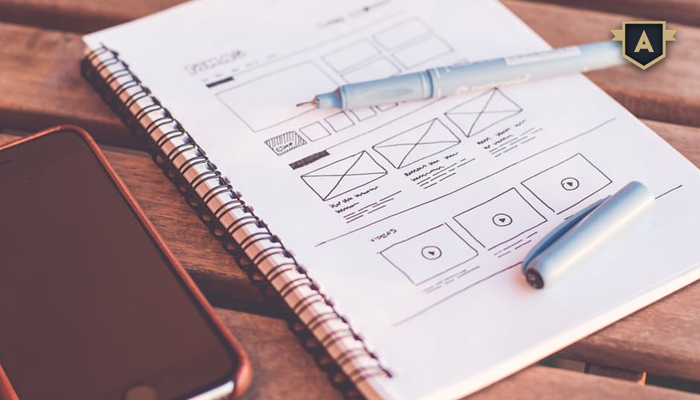 Mobile App UX Design USA
Every individual at AppSquadz Technologies is dedicated to produce state-of-the-art, functional applications while constantly improving their performance. We are a fervent service provider Mobile app UX design in the USA. We always keep in mind that design process is part of everything that affects an end user. We work hard to find solutions that fit perfectly according to our clients' varied needs and we do that by creating user interfaces that are suitable, usable, desired – and meet clients' defined budget.
AppSquadz believes in build a remarkable mobile experience and we persistently endeavor on it. We don't just build a mobile app that looks great, but we also design mobile app UX or user experience that engage the user. We consult with the client's business to get a clear idea of what client is expecting from a user of the app and build the app on the basis of that. Our enthusiastic team of designers and web developers work together to convert your need into a mobile solution that has high user experience & demand. Our mobile solutions are appropriate and aesthetically pleasing on many levels.
Designing Experiences
We understand that a meaningful and to the point content is important for an app's success and a compelling imagery and layout is equally important to catch a user's attention.
Crisp and Meaningful Design
At AppSquadz, we make sure that utmost care is taken to have a regular accumulation of the most interactive elements throughout the app.
Useful
Optimum utility and its use by customer is the main idea of any application. Here we can make it efficient, task-forced and mission-driven so that your users can achieve their goals with minimum time and effort.
Usable
It is important for a customer to first understand any application they first use here we simplify the complexity and significantly increase the pace of learning process of your web or mobile application. We ensure that your users can easily learn and accomplish basic tasks every time they meet the design.
Empowering
We make it easier for you to win the hearts of your clients by making sure that user doesn't face any hassle and feel empowered when using your app.
Affordable
We keep the cost low as we have deep understanding of the process of Mobile App UX Design. It enables us to design apps that are highly functional since the beginning so that the cost of re-works can be avoided.