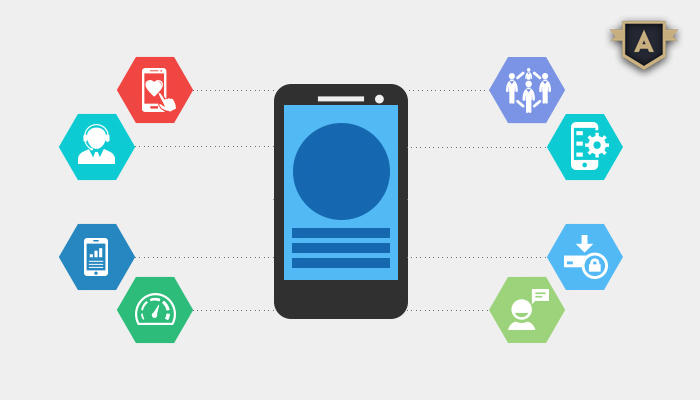 Android and iOS Are Dominating Mobile App Development Industry
Mobile App Development Industry
The demand for mobile application developers is very high nowadays. The scenario has been extremely good as they play crucial roles in accomplishing the varied objectives and requirements of clients. Investment in mobile app development industry is considered to be very favorable due to high demand of mobile devices and mobile applications. In fact, Android and iOS are dominating mobile app development industry by a large margin and the scenario doesn't seem to change in near future.
The analysis of the best mobile operating system has always been a matter of debate. According to some reports, the shortage of mobile application developers has affected several mobile app development companies. The declining number of experts is mainly because of the fact that they don't possess ample experience and are also in dilemma about the mobile app platform they should specialize in.
Considering the features of the Apple iPhone, the UI (User Interface) is brilliant and the software is flawless. There are numerous iPhone versions in the market. The company releases a new model each year. The App store of Apple is among the first and the oldest Application Stores.
On the other hand, Android considered one of the consistent Operating Systems in the mobile application world. There are many amazing Smartphones running on this platform. Android owners have multiple carriers referred as Droids. The Smartphones are of varied configurations, sizes and memory.
Applications is the significant part of both the platforms and are regarded as the main reason why people opt for different Smartphones. Apple App Store is the second largest store with 2 million apps after Google Play Store which has about 2.2 millions applications under its belt. The difference in the number of both store is mainly because Apple is quite strict in publishing applications in its App Store.
While Android offers "openness" and promotes more and more applications for its app market. This has resulted in diminished quality of the applications. The iOS prefers only good quality applications compared to Android. Both the stores have their advantages and disadvantages.
A great advantage of Android is its integration to Google's wide range of services that enhances the functionality and user friendliness of the Smartphone. The native Gmail, Google Maps, Google Navigation, Google Drive are some of the apps that works seamlessly with Android devices.
In the end, we can say that iPhone may be less customizable than Android, but it surely a superior OS in terms of speed, quality and User Interface.
No matter the platform you are looking to develop your app, AppSquadz Technologies has ample potential and experience in mobile app development for both Android and iOS platform. Hire our service today and witness the remarkable results yourself.