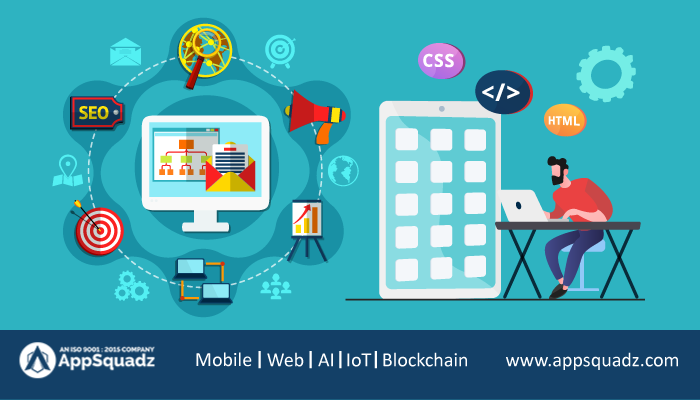 Mobile App Development
Digital marketing has experienced a great change in the recent decade, companies are investing more and more in online market as compared to other platforms for a better market experience. But, large businesses are now heading to the reputed mobile app development companies to expand their online presence and establish a strong relationship with their clients in the global market. Potential of growth, revenue and scalability that mobile apps offer have affected the flow of digital marketing. Mobile app development has led to the proposal of newer and more efficient marketing strategies every day now. Digital marketing service providers are looking for better service providence at a faster rate than before.
The trend of mobile app development has taken digital marketing in a storm, businesses look for mobile apps to mark in the market and establish themselves as industry leaders. Mobile app development technologies are also emerging day by day with a new storm of brain exploration proposing newer ideas. Mobile apps are winning the market in every manner from accessibility, cost reduction, one-time investment, data analytics, personalized experience, and long term value. Features are so engaging that business owners and users as well are keen to take advantage of them.
Mass Infiltration
Mobile apps can infiltrate the personalized ads and promotions and out them into the user's smartphone that keep engaging them with the new products and services. The revenue rate is achieved by push notifications and ads. Rather than waiting for the customers to visit and shop, mobile applications bring the product suggestion itself to customers. Generally, whenever a consumer looks at the marketing campaign it wonders the physical place where they can purchase and experience it. This methodology is called passive encouragement that delays the communication between company and customer but keeps it engaged to experience without pressure and buy the product in the end.
Infiltration can be seen across different platforms, mobile application allows the companies to take advantage of the social media market more efficiently. Social media is the connectivity of billions of people, they create the network and raise its value, and the mobile app integration with interlinking takes the customer to that platform in a few taps on the smartphone. This clearly shows how personalized network experience is a great motivator toward mobile app usage and changing digital marketing values.
Data analytics, Personalization and optimization
Business needs to keep moderation on evolving ideas according to customer activity and review. Company overview their customer activities to observe their needs and responses help to customize products and services improving the experience. Mobile apps are native to the device and access up ahead all the data and performance to introduce the best user experience. All the customer activity is observed and analyzed to personalize the further interface using artificial intelligence. Mobile apps are reshaping market activities giving them a new trend.
Data optimization is the key trend of leading ideas, this is done to personalize the offers and optimize ad campaigns. A complete demo graph for the business is oriented to client attraction. Mobile apps are helpful in marketing and brand enhancement that maximize value in between the clients.
Personalization is successful in targeting a brand seeking audience, as the increased engagement turn a business into a specific brand. Gives the potential to target major problems in brands, create loyalty and help bring more businesses on collaborative value.
Cost Efficiency
Mobile applications might cost a moderate amount of money as per expectations it is not so cheap but not too high also. The best things to know more about our app development is efficient to saving a lot of time, resources, energy and eventually money. Outsourcing a mobile app development company decreases the cost to an extent becomes easier to create a customer base. App provide you to get more followers and people put an interest in your blogs, latest updates, you're provided attractive vouchers and discounts because anyone would not be able to utilize them on the spot but it will look ahead later.
Digital marketing is predicted maximum outreach during the time, every business found web app development one of the most important parts of online marketing. By 2019 maximized reach of mobile phones observed, this is how mobile app development became not just the investment sector but also the necessity for the business and a better option to make sure about better online market appearance.
Integration of VR
Virtual reality is an entire world initial, video game lovers are experiencing it a lot, and along with the eLearning programs through automotive software decreasing the need for staff. One time investment in software has relieved businesses from excessive recruitment and introduced boundless business experience. We can understand this from an example, in the COVID pandemic government of India conducted the Bharat Parv through the virtual setup on the official web app of the government due to social distancing concern. This clearly shows how software and virtual reality technology is capable of leading the market. The interface generated by VR is the spectacle and helpful to consider an immersive product visualization. Virtual reality holds the potential to lead the online market. Technology is something that helps to experience something new every day emerged from need, curiosity and comfort.
Product Authenticity
The trust created by the mobile application developer is successful in the establishment of a successful B2C and B2B relationship. Mobile apps are a sign of authenticity because a business that is investing in a mobile app must have a good customer strength in the market and optimism regarding better service providence to the audience. The online industry is the place, everyone has an opinion and open to speak for themselves, where reviews are stronger for consideration more than the ad or product description. The app can become a sign of authenticity, determine a company trustworthy and successful. Generally, when users get to know a business is introducing an app also, they find it closed and become filial to it. You can represent your business in more creative and exploratory ways with the mobile app.
Conclusion
Mobile app development is dominating the craze of web apps at a faster pace, a web app asks for high connectivity for a smooth user experience. On the other hand, people find mobile app better option designed for moderate network and save all the activity you perform. Integrative high-performance mobile app development is important for a better business appearance. Feel free to contact us for more.