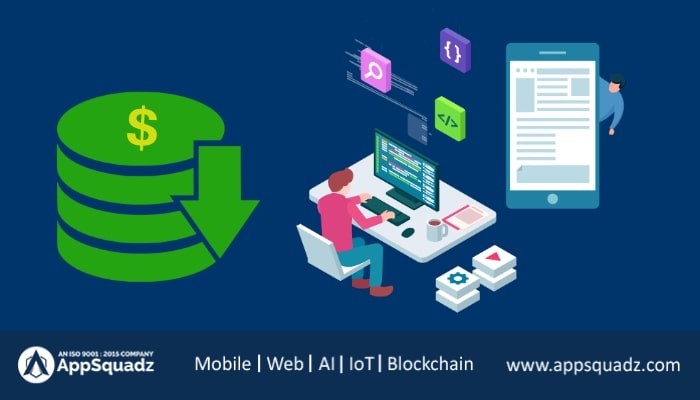 Mobile App Development Cost
The process of mobile app development is done strictly according to the technological aspects of trending ideas. As smartphones are highly trending in the market all youngsters love to use apps that provide amazing startup follow-ups. No one can think of better technology and strategy for mobile app development than a professional developer. The benefits of hiring a mobile app developer personally are beyond your imagination. Behind the visible points, there is a hidden gamut of features that you get after hiring a dedicated mobile app developer.
Reasons why custom app development cost goes over budget:
As per the Harvard Business Review, app development projects go over budget over 27% of their proposed price.
Generally, one in every six projects encounters an over-budget of 200%.
IT breakdown rates are assessed to be within 5–15%, accounting for damage of $50-$150 billion every year in the US only.
Organizations waste the budget due to poor project performance, even if 80% of the project is being completed on time.
Every point and beneficial trend you get is better for your business in some way directly money saving. When you think of getting an app there are two different ways of getting an app, maybe you can hire an app developer or contact a mobile app development company for better assistance. There is a different impact of contacting a company or hiring personally.
Firstly, you have to consider your purpose that what kind of app you need to develop, and how big your project is. What level of versatility your idea has, and according to your thought how many professionals are enough to accomplish your expectations? These things matter a lot.
Now have look what benefits you will get if hire a mobile app developer, mentioned below the further context:
Better for startups and big projects:
As already here mentioned whether you are going to get startup, where you are going to invest, and taking risks without knowing the results, you need to opt for a low-cost option where it is best. And on the other hand, if you have a successful business and now thinking of a big project, there also will be a person who will be better suited.
Availability of technical expertise and resources:
A person working for you only will be available for you all the time and provide better assistance in every perspective whether it is technical or about design and layout of the application.
Tuned workflow:
You always have eyes on your project and stay tuned about the status of the work process over your app development project. The developer hired by you will work for you only and will accomplish the project at a faster pace than other options.
Less legal issues:
When the mobile app developer is working for your project only, everything is clear and mirror-like clean in between your ad the person going to help you in the project. Then any kind of legal issue like late delivery, duration swings, payment issues, etc.
Long-term relationships:
When someone works with you for a long time then it is always aware of your thinking pattern, and your choices. Similarly, whenever you will get to develop a new project you can contact it again, this is cost-effective, time-saving as well as you can get a better help as compared to contacting new platform evetime. You have a surety all the time regarding the project and have to get fewer eyes overwork process than before.
Companies care about their products and they might not let you get your delivery on time but when you get your project it will perfectly be programmed and teste both manually and technically. As well as companies take responsibility for the modification and bug fixing for a limited period. On the other hand, hiring a dedicated mobile app developer is Budget-friendly in every aspect.
Conclusion
The mobile app development companies have professional teams and not even they provide the services only, but also the leading mobile app development companies like AppSquadz that are trusted globally or the incredible services. We have a team that is always ready for your assistance, you can also here the developers personally for your projects. Professionals here are highly experienced in working for huge projects and startups.