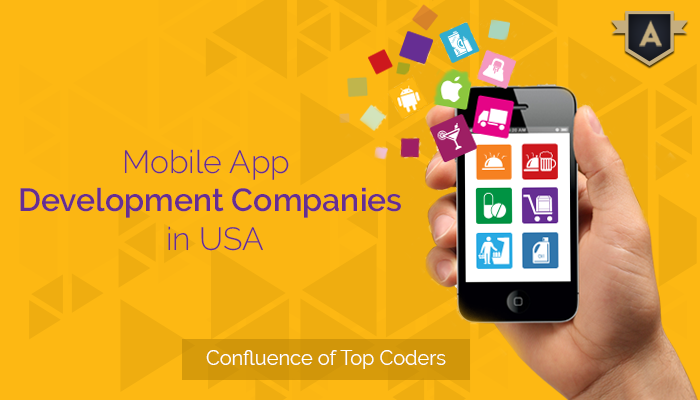 The time people spend using their smartphones has increased rapidly over the last few years. People use their phones for several activities, from watching movies, searching for information, and reading news, to connecting with friends and colleaguver the internet-enabled mediums such as social networking sites, mailing sites, etc. With the fast switching of people to Smartphones when it comes to doing those things, businesses too are fast going mobile. They are increasingly investing in mobile applications that allow them to connect with their audience and market their brand awareness; here is the list of mobile app development companies in the USA providing excellent solutions for a wide range of affordable prices.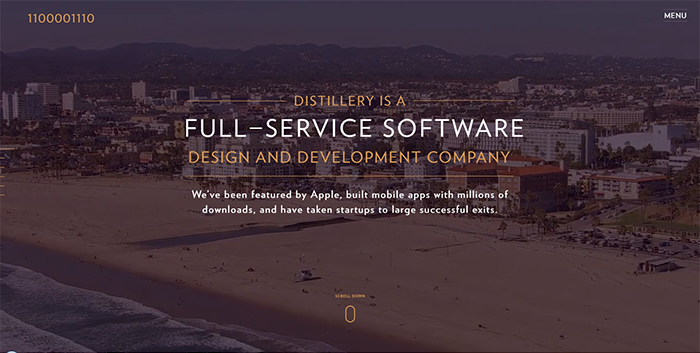 Distillery:
It is a leading full-service software design and development company with expertise in mobile apps on all major platforms. Its clientele includes DELL EMC, Syncplicity, ScoreBig, Cizo, Spinlister, MarketBridge, Tala, Altpoint Ventures, and Intelematics. Awards achieved by Distillery are the US mobile & App Design Award(2014), the top 10 mobile App development companies of Los Angeles(2015), and clutch Reviews Top Los Angeles App Developers(2016).

AppSquadz:
It is ranked the no.1 fast-growing mobile app development company that has achieved this feat in a life of two years long. With a highly skillful and experienced professional team, it aims to deliver unmatched quality and excellent user experience with each app. As a result, this company has provided more than 450 + applications with a high level of client satisfaction. The company's in-house development team is agile in understanding the requirement of clients at any level of complexity and adroit in executing the need of clients to the most satisfaction.

FlatStack:
A renowned name that brings great products to life! Flat stack specializes in Ruby on Rails, UI/UX, and iOS & Android development, apart from vast experience in staff augmentation. A leading app development company, it has been offering world-class products for startups and enterprise & SMB companies building tech products to support their business needs.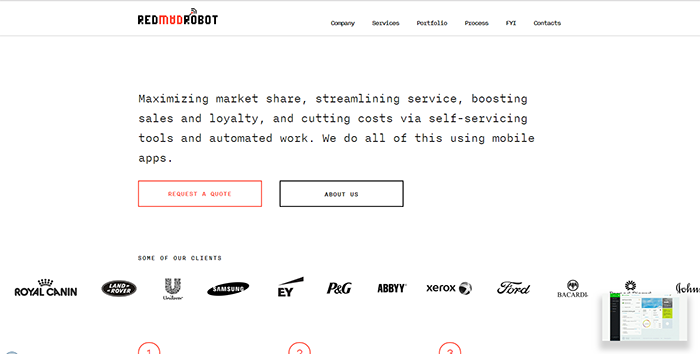 Redmadrobot:
Redmadrobot is a leading app development firm with extensive expertise in building apps that best meet smalsmall-scaleinesses' needs. Set up in 2008, it has achieved remarkable with over 150 elite projects to its credit. Redmadrobot is widely renowned for its apps that boast robust code, a user-friendly interface, and impeccable UX. Services include custom development, UI/UX design, and quality assurance.

Fort Group:
A top-rated IT Outsourcing web and app development company on Elane, Zfort Group is ,among the top ten highly demanded mobile app development companies in the USA.

Echoinnovate IT:
EchoinnovateIT is a fast-growing Web Design Mobile App Development Company that serves many clients in diverse fields. It offers specialized mobile app development and maintenance services to Startup Consultants, Single Business owners, Enterprise mobility solutions, and Small SMEs. The company is situated in the Minnesota, USA.

Belitsoft:
Belitsoft ranked among the top app development companies offering great app and web solutions for clients across the United States, the UK, and Europe. Belitsoft was founded in 2004 and became a resident of Belarus High Technology Park in 2008 headquarters and development center are located in Eastern Europe, Belarus(Minsk). They work on 50 successful large & medium scale projects.

Breakthrough Technologies:
It is a fast-growing name in the development of app and web applications. It is widely renowned for its cutting-edge, user-friendly product, custom-tailored and scalable to satisfy the changing requirements of your market and audience.

Lets Nurture:
Serving a large number of clients, Lets Nurture has more than 1000 + web and mobile applications to its credit. With other offices in Bradford, UK & Ahmadabad, India, it caters to the needs of small and medium capped businesses in SmartHome solutions, Health & Fitness, Automobile industry & Apps,  TV apps, Geo Location, Travel, Real Estate across the world.
Here is Why You Need a Team of Talented Coders
Many factors together create a great mobile app. Be it design, code, or visuals, each determines how efficient your mobile app is. For your app to work seamlessly with efficiency and best meet your requirements, you need to ensure each aspect of application development is handled professionally and professionally. That is why you need a team of highly talented coders. But it is an expensive approach to keep an in-house team of developers.
Cut on costthe  by working with top mobile app development companies in the USA and enjoy several impeccable benefits. You can choose from a pool of exceptionally talented developers or outsource your project. In both cases, your project is likely to be accomplished in the most professional and precise manner. Everything – from laying out your needs to coding to delivering – is done with high precision. The quality is unsurpassed while you cut tremendously on the overall cost of your project.
Additionally, you have full control of your project even when hiring dedicated developers at renowned mobile app development companies in the USA. You get updates on every stage of the development process. Thus, if your requirement changes anytime, they can accommodate that in a professional manner. So what you want to do is just get set and hire a top mobile app development company in the USA like AppSquadz.
AppSquadz is among the top mobile app development companies providing world-class services of mobile app development for businesses in diverse fields. It has a large pool of coders and designers who won many accolades in their respective areas. With offices in different locations, AppSquadz services a wide range of clients worldwide. It has helped businesses go ahead of the competition through cutting-edge mobile application development services across all major platforms, including Android, Windows, iOS, and Blackberry.