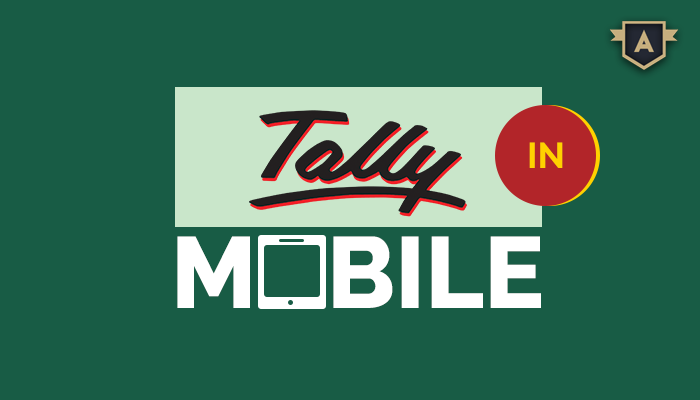 Good news for all the business owners who find it difficult to keep a track of their business operations related to finance and similar activities. As mobile applications have become necessary tools for every business entities to have a wider reach to the customers in order to survive the tough competition in market, similarly AppSquadz Technologies have introduced a Tally in mobile app for android which lets businesses leverage the Power of Tally on the go.
The lack of accounting software gave birth to Tally, which significantly helped organizations in managing huge data of accounts. And now, in today's fast paced and mobile-driven life, the way of using tally has been redefined. Tally in mobile app is here to help you manage your business through mobile whenever and wherever.
About Tally Mobile App Integration
For those who are new to this software, Tally is multipurpose accounting software which lets you manage and track all of your accounts, sales, debts, assets and everything else related to the functioning of your business. With Tally, you can fluently track all of your expenses with just a few taps, saving your time and effort.
AppSquadz Technologies team dug deep to come up with this Tally mobile app integration solution to let entrepreneurs easily and quickly manage daily business operations seamlessly.
Why you will Love Our Tally in Mobile for Android?
Tally in Mobile will help enhance account and data management not only in the office, but also on the go. Mobile based Tally on your Smartphone or tablet enables you to feel free from your desk and be productive and connected on the go. Especially developed for Android, Tally in Mobile is really the need of business in present time.
Feature of Tally in Mobile Android App
Easy Customization
Tally in mobile Android application is designed and developed in such a manner that a user can easily modify and customize it as per his/her business module. This feature is specifically integrated keeping the perspective of users' varied business verticals.
Unique Design
Tally in mobile application has been adorned with an easy to understand unique design. The interface of the app is given such face that it can be comprehended easily by everyone who operates the app.
Easy Customization
Our Tally in mobile app has been designed and developed in such a way that it can be customized easily as per the specific business requirements.
So, if you feel that it is a very tedious and complex task to handle all your daily operations, then our mobile version of tally is a perfect solution for your business.