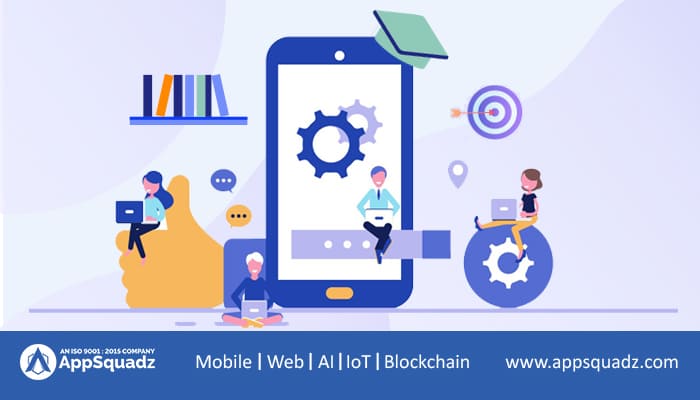 Techniques to create eLearning application
Although eLearning application development is not a big deal for a globally stable organization still there is a difference between the task related to the educational practices and other option of the app developmental tasks. If you are thinking of app development to create a successful application in the field of educational app development than must take care of numerous standards and guidelines. Rather than any other field people Have to take care of more thing in the educational mobile app.
When you tend to create an eLearning application for another purpose you just take care of the few points here listed below:
The development level the stage has reached.
The sum and nature of available documentation.
How rapidly the establishment should be possible?
What administrations and advantages are being given?
Ability required to bring modified changes according to the client needs?
Accessibility of an online colleague for giving 24X7 help.
When you get to create an eLearning application think of its complexion and just fill up it with the required content no tension of management, on the other hand, when you render teaching service to the students an app must have lots of things some of them are listed below:
Developing A Powerful and Supportive Database
Comprehensive and Valuable Content
Interactive Session with Tutors with Live Tutorials
Offering Regular Mock and Practice Test on Various Topics
Easy to Login Profile with Dashboard Facility
Not Ignoring the Vitality of User Interface
Providing That Personal Element or Individual Space
Using the Powerful Social Media Platform to Good Effect
Any Idea Regarding Push Notifications
Integration to Reach Targeted Audience
Now as you are willing to get a successful educational software, then follow up the steps mentioned here:
1. Choose your niche
First of all, you must know about the educational field most, it is the only field with plenty of options and scope for the career similarly if you get to create a platform, for such a field then there will be a gamut of different type and purpose of the app design and function. Even in the educational purpose, you have to choose the type of eLearning app you are willing to launch and what type of audience you want to cover up. When the question comes to educational software product you have to decide whether it an inter-school or institutional management software, open-source learning management system, design virtual learning software, live class software, and many more.
2. Develop the idea and strategy
You must be aware of rules about any job that it is more effective after the strategic approach of the infrastructure going to be used in it. Several things are only important in the developmental ideas like a blueprint, elemental keys, a professional team and after that a good platform to promote the app for the maximum number of downloads. Simply if you have to get the app then you would create an idea and a type of design for your app that how you want to serve educational content to your users. You can get help from the reputed mobile app development company for the most effective results.
3. Find Your Team
After such practices, the surest and important as well as difficult step is to look for a gathered expertise team with knowledge of world-class skills for best app development. An eLearning application must have easy navigation design, as well the attractive content representation because it will be used by students most and they seek entertainment only. For example, social media integration will be a great idea to make the app very interesting to use as well as easy to monitor student performance for better academic results.
4. Promote and Advertise
The team will surely serve you the best results and synchronization between content and app design. You must contact a company that would provide you with the app development and promotional service together, you can choose a better place for such services. When you have your app in your hands, the most important step comes. No matter how interactive and intensifying your app is, because there are millions of apps at PlayStore and AppStore there is no such special thing in an eLearning application until it reaches to the user, creates its engagement and gets reviews on publicly active sites. It is the only platform where you find your app successfully emerging forward and accomplishing the motive.
Conclusion
The content is presented in order to serve readers with a helpful approach before getting an App to be developed. Must have a look at ideas and strategies approached by AppSquadz technologies, serving globally with the best educational mobile app development services. We have numerous satisfied clients overseas, including made easy, iCareer point, next IAS, Kautilya academy, etc.