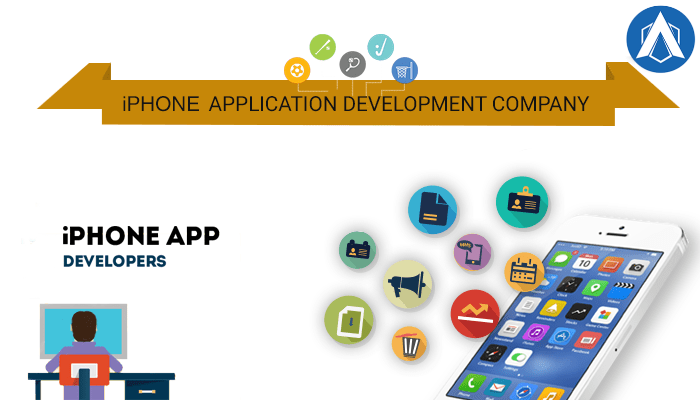 India is becoming the fertile landmass for the app development having more than 50 thousands iPhone app development companies having more than 300 thousands of mobile app developers. After the US, India has the largest community of Android Developers across the globe. Here are also top 10 Mobile application for your android device. As per the survey, it will be the single largest hub for developers across the map by 2017.
iPhone is still a leading name and one of the most trusted brands in mobile across the world, particularly in the USA. According to studies, in the year 2015, the number of iPhone users in the USA reached 1 million. And this will continue to grow in the years to come, show other studies. Put simply, the brand has 42.9 percent share of USA Smartphone market. And on an average, the users spend on apps 35 dollars, of which 71 percent go for mobile game apps. 395 iPhones are sold every second on an average. With people increasingly moving to iPhone to meet their Smartphone needs, the demand for iPhone app development has gone up rapidly and so has the demand for a reliable iPhone app development company.
So, as per my research, I have come with some iPhone app development companies identified as "the best" on reviewers, writers, clients, and also employees. These top iPhone application development companies are ranked in terms of cost, project timeline, quality and regular communication.
The List of Top 10 iPhone App Development Companies 2017
Hyperlink Infosystem is a leading web and mobile app development company with teams in India, UK, USA, Canada and more countries. Hyperlink Infosystem is considered as on the Top App Development Companies of the world.
They are a group of 150+  expert developers, they take your success as their primary goal. As their client, you will get their complete attention. You will nevermore feel like a number in a large set of clients. Actually, they will never put your project behind their self-promotion.
If we talk about their iPhone app developers, they are really a genius. Their skills and out of the box thought level will take the show of creativity, dedication, and support. They have built 2000+ mobile application for global clients.
Fueled is an awarded mobile app design & app development company. Their team has got different awards and built numerous applications for startups and large sized companies. They have a team of techies, designers, developers, and business analyst who take satisfaction to deliver quality products They can export your product quickly taking care of each thing – design, development, testing, deployment & marketing. Their relationship with clients, employees, and communities are covered within them as the company's vision & mission.
AppSquadz Technology Pvt. Ltd. is a lined up unit of adept mobile application developers, designers & traffickers pledged to expand the enterprises, trade and networked investment across the globe to make an impeccable and lasting impact in applications & technological advancement. The organization is rigged with an involvement of a decade in the industrial experience of mobile application and technological advancement. The company has delivered more than 350 applications gratifying different concerns of clients from Augmented Reality to Logistics.
We can say, Mobomo is a trusted mobile app development company. They have great experience to create useful, large-scale, engaging mobile & responsive web designs. Their process helps to reveal the features of users by learning about their requirements & limitations.
They Understand and research all the important details & needs of clients application and discover perfectly where Mobomo can help.
Their data & research guide them to develop the best application which satisfies clients' need and fulfills their user's requirement.
At Raizlabs, they believe in improving experiences through technology & design. They look for companies & products that will make a huge difference and join with their vision. They design & develops custom apps, web platforms, and other cutting-edge software. They have earned the trust & respect of a huge range of companies from fast-moving startups.
They specialize in iOS, Android & web apps. With offices in Boston and San Francisco, Raizlabs drove itself in design & development of good apps.
Worry Free Labs, a part of mobility Solutions, gives a digital strategy, design, development, and management services for startups & enterprises worldwide. They have great experience to develop compelling digital experiences, they help companies over a kind of enterprises grow in a mobile-dominated, app-focused world – growing market share, driving profits, streamlining processes, and promoting customer satisfaction.
Their Development Solutions ensure to develop perfectly in the first time, and with a fast time-to-market and lower total cost of ownership than facing technologies.
Intecllesoft is one of the top app development company which established in 2007. Since their beginning, they have formed with one purpose that is to make the best Quality. The Quality that gets displayed in their Work. Their team is made up of over 200+ developers, designers, and testers who are skilled in a wide range of application development.
They offer the best service in more than 15 countries and have developed a strong relationship with the big industries. To have Quality as their Core value, they try to deploy high-quality, cost-effective Solutions.
Since 2009, Alty is software design & development company, focusing on mobile products. They help startups & enterprises to access the mobile space. Their experience is over 50 successful iOS applications for client and businesses, that have excellent user experience & popular design. They believe in growing their Borders and have fired off with the best Solutions and will update every day.
Overall great user experience design and stylish visual design which gained development of technologies by app development.
They think to combine business & technology to larger areas with innovation & pure creativity. Mobisoft is a product development & consulting services company. They partner with startups and companies of all sizes to develop, improve and compare products over platforms to hold a combined set of disruptive technologies.
They have worked 100+ global clients for over six years with 100+ app developers. They always think to integrate business & technology to higher heights by deep addition.
Anadea established in 2000 and since then has developed into an international custom app development services provider with a team of about 100 skilled IT experts. Their customers become part of all team as they are strongly covered in the development process at every stage. The effect of our way and high skills are established by their exceptional credit and a variety of good Feedbacks.
They are constantly including the most effective platforms, programming languages, and frameworks and they focus on their technical skills.
The above-listed companies on the list are not my own recommendations. Actually, I have done great research to minimize work. I hope you find it useful. you can also check the top 10 leading mobile app development companies in India.