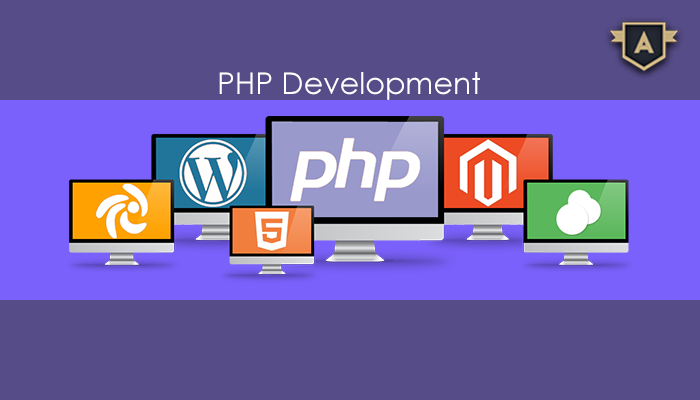 Leverage the Benefits of PHP Web Development
PHP Web Development
Presently, PHP is considered as one of the most widely used and demandable scripting language on the web. PHP is a well-known scripting language which is designed especially for skilled website development processing. PHP has gradually become one of the leading names on the web development market in the last couple of years. PHP programming language is undoubtedly the most preferred programming language which is considered appropriate for website development as it can be easily embedded into HTML code. There are numerous benefits of PHP web development which we have highlighted in this topic ahead.
PHP's extensions cater inimitable functionality as compared to any other web scripting language available. It has been made available by a lot of developers, bringing together a brilliant collection of open-source software from across the web. PHP is quite similar to Microsoft Active Server Pages, Cold Fusion Module and Java Servlets but is generally held to be much simpler and easier to program, much faster compare to its varied competitors. And, above all, it is absolutely free to use and distribute. The most potent and significant features of PHP is its support for an extensive range of database. If we talk about ease, development pace, and economy as the crucial factors, then PHP should be on the top.
Benefits of PHP Web Development:
PHP is Open Source which means that one never needs to depend on the manufacturer for the next version in case something doesn't function properly or widely.
Large amount of databases are supported.
PHP is scalable
PHP is platform independent and can run on most of the platforms
Compatible with servers like APACHE and IIS
It requires low development and maintenance cost with great performance and high reliability.
What's new in latest PHP Version?
Enhanced support for MySQL with a latest MySQL extensions.
Latest error handling module
Extensive support for Object Oriented Programming
Embedded server-side storage mechanism with SQLite.
Modern tools to read and modify XML docs in SimpleXML extension
Easy data handling with iterators.
Modern extension for SOAP implementation
If you have any PHP web application development services requirement for your project, then AppSquadz Technologies can be the most suitable company for your project. The company has a skilled and experienced team of PHP developers who are well-versed with latest alteration in PHP and are proficient in making most of the benefits of PHP web development.