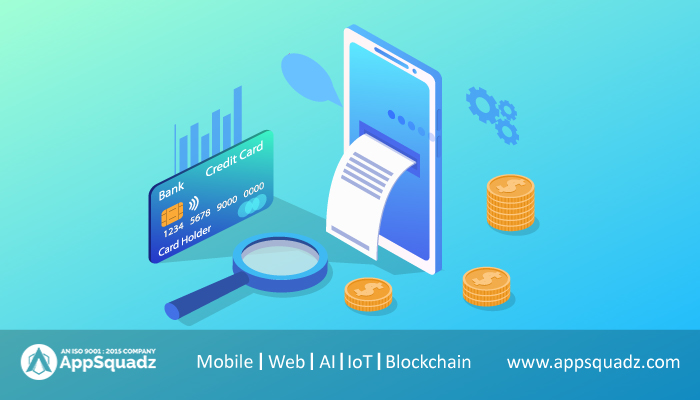 Mobile Payment App
There was an age when people used to have their pockets full of cash to purchase products and services at various points of sale of different businesses. Money was the mode of payment then. Now it's an age when everything is digitized. Even the payments are made digitally in the cashless society. No matter how much one wants to spend, the hassle of carrying currency notes in pockets is over. The digital payments are made via applications developed by mobile payment app development company.
Mobile app development company have merged the two leading fields of business, financial transactions, and mobile technology. A person might forget his wallet but will always carry his smartphone. The beauty of mobile payment is that the payment app developers have embedded the application in the phone to provide a seamless shopping/payment experience. Having all credit card, financial details on the mobile phone has freed the man for making financial transactions anywhere at any time. Mobile devices have become even more critical after the payment app development. With the payment app development, people have stopped carrying their wallets that were once full of cash and cards meant to make financial transactions.
Points to keep in mind during payment app development
Payment Gateway
The mobile payment app development company, at the first step, has to integrate a payment gateway into the payment application which is suitable for the application. A payment gateway provides services to applications. It permits to commit a financial transaction and avoids the trouble of dealing with legal formalities. Our payment app development company develops payment apps for various platforms like Android, iOS, and windows mobile.
The payment app developers have to keep two constraints in mind before payment app development, namely the charges per transaction and the category of application. For example, if the application is an e-commerce website, then payment gateways like PayPal, Amazon Payments are supported. Another portal, the Stripe is implemented for the app that is designed to receive money from the other end. The payment application helps to exchange money using debit/credit cards and bank accounts. The mobile app development company has expert payment app developers to suggest the right gateways for payment app development.
Payment Security
The Mobile payment app development company must develop security protocols for secure payments using fake monitoring, cryptography, data encryption, host card emulation, and other ways of Secure Elements, etc.
Processing payments
The payment app developers have to look into various technologies to process the mobile payments, like NFC (near field communication), QR (quick response), barcode structures, etc. the mobile payments are processed at both the ends that are the mobile payment application and the point of sale end. The payment app developers tailor NFC integration from the current platform, suggested hardware, and API's.
Integrating payments with applications
The payment developers combine payment services with open source environment with shopping cart purchases, transaction checking, bill payments, and checking instructions. The developers have it in their hand to provide multiple channels for integrating platforms that have access to international and national payment modes.
Conclusion
With the strong market for payment applications, our mobile payment app development company uses smart technology for end-to-end mobile payments by safely collecting data and performing secured financial transactions that are different for every business. Mobile payments are a fast and reliable method for making financial transactions. Our mobile app development company has integrated payment applications into mobiles and online payment gateways into payment applications and websites. Get in touch with our payment app developers to have your payment application development.