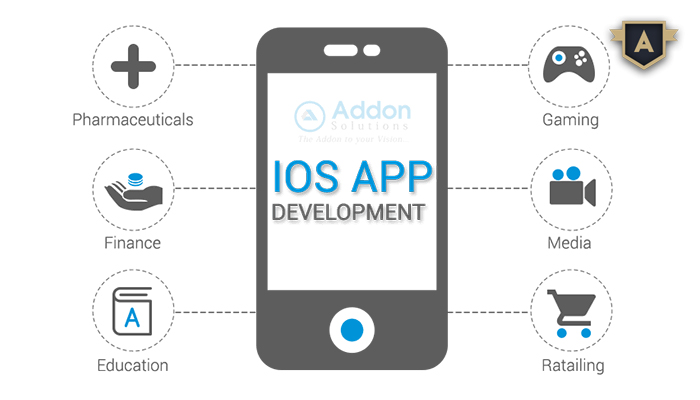 iPhone is one of the top mobile phone brands in the world today. With the more features aimed at providing better and more convenient user experience, the brand has seen a steep upsurge in its users across the world. Sleek looks, stylish handset, and loaded with multimedia apps, the brand has become the most preferred choice for elite people who are considered to have extremely high purchasing power. Because of that, businesses are increasingly investing in iOS apps development. And hire a renowned iPhone application development company is the right decision in order to get ahead of the completion.
Aspects of iPhone app development
The brand with more advanced features in its phones has brought a revolution in the mobile phone, creating the better experience for Smartphone users. With an iPhone, you can access a mobile website while a lot of applications ensure a user experience beyond expectation.
Developing iOS apps is a multi-tiered process that entails several stages such as choosing the right design platform, coding to creating a user-friendly intuitive interface. A developer must be equipped with the right acumen required for building a mobile app for iPhones. They must understand the basics of what it takes to build a mobile app that not only boats of best-in-the-class features but also is designed in a way that makes a huge sense for your business. This means your mobile application should meet your business requirements in the best and most appropriate manner.
Here is a sneak peek into crucial aspects of iPhone application development
Xcode IDE
It is one of most efficient and comprehensive iOS application development tools used for building applications that work with multiple platforms. The frame is free and can be downloaded online. But Xcode, unfortunately, works only on Mac running OS X Yosemite or something similar. Choose a renowned iPhone application development company with a pool of app developers who have extensive experience in using Xcode IDE if you are looking to build a mobile app that works well with many devices.
Objective-C or Swift
Before Apple introduced Swift, iOS developers building a mobile application in Xcode used Objective-C. As to make building an iOS application more effective and convenient for developers, the company came out with Swift – a kind of programming language that is easy to learn and use and designed in a way that it is highly capable of handling the subtleties of iOS application development.
The iOS architecture
It is one of the most crucial aspects of building a mobile app for iPhones. A renowned iPhone app development company has good hands-on the major abstraction layers that define the architecture.
Beyond coding
Writing code is, of course, the core part of building a mobile application for iPhones. But a reliable iOS app development company has acumen beyond coding to successful accomplish a mobile development project.
UI design and UX
As an iOS app is more than a pile of files, it is essentially important for iOS developers to prioritize the UI design and UX on every stage of development process.
So keep in mind all those aspects when you look to hire an iPhone app development company like AppSquadz, a fast emerging leader in app development and web designing, for your iOS app development project.