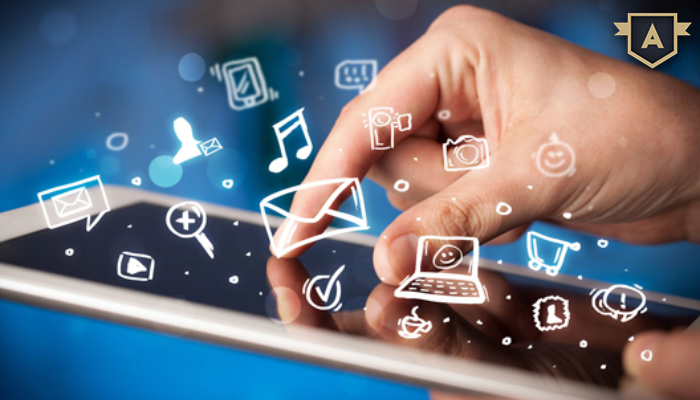 Looking for IPhone and Android App Development Company
Android App Development Company
Should I go for Android app development or for iPhone app development? It is one of the most confusing questions which never actually get answered. With all of the blogs and articles that are circulating on the topic, you might be thinking that mobile app world would have come to some conclusion by now on iPhone and Android app development. But unfortunately, it's yet to be concluded. And, as there is no specific answer to the question — both platforms are great, for the same and diverse reasons.
We created AppSquadz because we know that there are better ways to develop mobile apps. We at AppSquadz know is the need of time – A modern programming language, dominant tools, a proficient and wonderful workflow and the command to craft the best user experiences. We dedicate ourselves to make the process fast, easy and fun to develop innovative mobile apps.
Whether you are looking for a custom, native Android, iOS, Windows or Blackberry app? Or looking for a cross-platform responsive app? If you want it, we can create it. Where others fail, we excel.
Looking to Develop Android App?
Android apps run in a highly scattered multi-device world. Although API rules are flexible, but quality assurance inspection is more rigorous. For AppSquadz it's not a new thing. We've developed hundreds of amazing Android apps on releases from Kitkat to Marshmallow, from simple phones to custom devices — we've experienced it all.
Looking to Develop IPhone App?
Having successfully developed and delivered hundred of iPhone App Development Projects, we are on the verge of becoming top app development company. Our squad is adept in designing and developing apps for iPhone 4 or 4s, iPhone 5 or 5s, iPhone 5c, iPhone 6 and iPhone 6 Plus. Soon we will be optimizing several apps for iOS 7, iOS 8 and iOS 9 Beta 2 as well.
We are a Spartan of mobile application development. We have worked with top brands and we never settle for just "good" and neither should you when it's about hiring a mobile app development company. For last two years, AppSquadz has been crafting remarkable apps for some of the world's most renowned brands. Our 100+ team members comprise industry specialise in UI/UX design, mobile app, and marketing strategy. We are not only iPhone and Android app development service provider, we are also capable of developing apps for Windows and Blackberry based mobile operating system.
We at AppSquadz believe that mobile application should not only be innovative but should also provide an amazing user experience which users will remember forever.