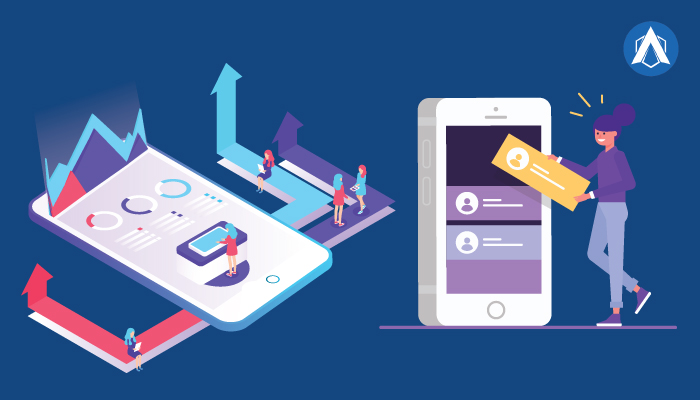 IOS App Development- How It Can Expand Your Business
In this age of motion, it is not only difficult but it seems impossible to live and manage without smartphones. The cause of this dependency is the mobile apps that have made human life so simple. The mobile apps do anything and everything to assist us in our daily lifestyle. Not just that, we still need many more apps to suit our needs so that we can get our things done. This revolution has pressurized many iOS app development companies to develop more iPhone/iPad applications. The numbers are big and will get bigger with time. This only tells how promising it is going to be to have a brand application for one's business. There are several benefits of having iOS apps, mobile apps for industries, be it small or large.
The iOS app development services render a platform to promote the services of an industry. Therefore, iPhone applications should have an innovative way to attract customer at the earliest. Be it healthcare industry, restaurant industry, the entertainment industry, none of the avenues are now restricted to their four walls. They have rapidly shifted to mobile usages due to the iOS apps, Android apps, iPad apps. Improved revenue, the growing industry, and brand responsiveness are certain rewards of having iOS apps.
Why does a business need an iOS app development?
The iOS apps, iPad apps are relentlessly refining, since the apps and mobile have become a lifestyle, in order to get the most out of them. The iOS app development company develops apps for varied categories in the industry. The company makes changes for good of business and the users in the apps. iOS applications have come out to be very advantageous for a variety of industries. It assists as follows:
Building an Audience
Due to growth in the mobile phone usage, industries are considerably taking benefit from the iOS apps and iPad application development to increase their patron database. Such mobile apps make interactions easy with users. Building an audience is one of the huge benefits of owning a mobile app for small business in the industry. For small scale industry, it is a great help to gather customer though mobile applications.
Creating brand awareness
Mobile applications are a one-stop shop where one can get relevant information about the brand. It is even here where one can showcase what he has got. Latest products and services are made public on the apps and endorsed via advertisements.
Analytics for business strategies
Mobile apps help in tracking business analytics. Such as the number of visitors, users most viewed product, time spent on each section of the app, and a lot more. Analytics are critical for marketing and advertising as it makes sure that the targeted audience is right.
Competitive advantage to businesses
There are sadly many companies that do not use mobile app services to their full potential. There are even some industries who do not own a
iOS app development -website mobile app.
Helping small businesses in the industry
iOS apps for small scale businesses are very advantageous. As the applications acts like a sole medium to gather customers from a cheapest way possible. Mobile iOS apps for business are the topmost instrument for progress.
Ease of payment
E-Commerce, travel, etc. and other industries usually need online payment for their products and services. Again for secure payments a business needs mobile app for hassle-free experience on the customer support request.
Deliverance of Powerful Messages
Powerful messages are conveyed to the customers at the preeminent conceivable rate so that the business organization saves money. These messages are effectively delivered to the potential customers. Thus it is an effective way for business promotion and adding more customers to one's list.
iOS is more secure as it offers its clients to stay away from external threats, which is the best part of the iOS platform. Also iOS mobile app interface is very attractive and liked by all. Thus, mobile apps are extremely useful in satisfying user hopes. Customers are happy to discover an iOS app that is cool; app that connects and offers customers the needful to interact with the business application.
Conclusion
The reason why many industries are investing money to go mobile is quite clear. On for app development service, many industries have witnessed rise and improvement in profits. There are notable benefits of mobile apps for business. However, there are many other industries too that have benefited from mobile apps. Others like, social network, e-scooter, have gained popularity now. Businesses that have gone mobile have noticed a speedy increase in their business revenue.