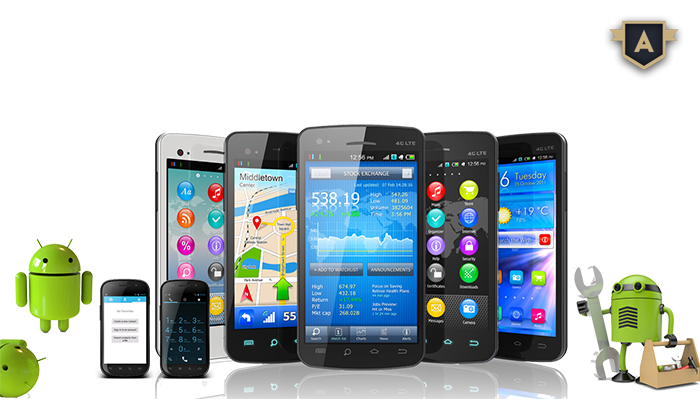 Android development is very popular in the business world all over the world. Studies reveal that android has the largest market share and is all set to see a significant rise in its market share in the near future. With fast increasing android users across the globe, building a mobile app for this platform is a pretty profitable idea for you. A good mobile app is a great tool that helps your run your business smoothly. It becomes inevitable for you to hire top android app development company that can take up project effectively.
What it takes to build a mobile app that works wonders:
No matter which platform you use to build a mobile app. You should possess the best skills in order to create a great app. In addition, the roles of advanced resources and latest technologies cannot be denied. You may also need the help of paid tools that play a vital role in building a mobile application. But if you choose android, you can get most of what it takes to build an app free. However, you need to spend a good deal of money on tools and resources. So you should hire a reputed android app development company if you want to cut on project cost and save a good deal of time to focus on your core business activities.
The benefits of outsourcing the project to a top android app development company:
Rather than having an in-house team, businesses particularly startups and those thriving on a small budget prefer to hire app firms providing development solutions for affordable prices. This ensures you the best value for your money as well as several other benefits that may include:
Fully-fledged development set up:
To build a good app is not a cake walk. You should have the skills required to build a mobile application. In addition, the thing what plays a vital role is the environment in which the app is developed. You may need various tools and many resources to craft a mobile that works as intended. If you hire top android app development company, you get access to those tools and resources. You have not to worry about them at all.
Result as desired:
A renowned app development company has a pool of top developers and designer who have a track record of delivering the results as per requirement. A renowned app firm takes responsibility seriously and leverages their experience and resources to build the mobile app that meets your requirements best. In addition, a renowned app company has a team of professionals who have acumen and well understanding of what it takes to grow a business.
On time delivery of project with superior quality:
Time is precious in both professional and personal life. The success of a business very much charts on time management. Top android app development companies understand the value of time and so utilize the best technology and developers to ensure your project is delivered in a timely manner. All that without compromising the quality of result!