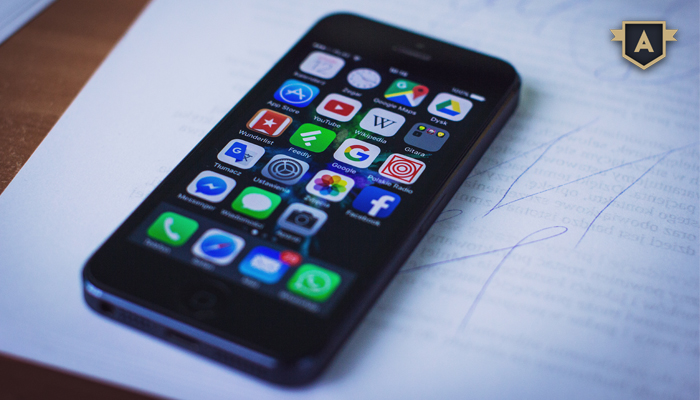 Mobile Application Development Company USA
In today's life, mobile devices especially Smartphones have become a real necessity for every one of us and its uses are now not confined to just calling and receiving messages. The usefulness of Smartphone extended to many activities like chatting, social networking, playing games, online shopping, bank transactions and much more. All these activities became handy because of Smartphones only. Nowadays Smartphones comes pre-loaded with smart applications which make your professional and personal tasks easy to perform. We are one of the top notch mobile application development company USA offering development service for iOS and android platform.
Upcoming challenges for mobile applications of all major operating system can be solved easily with the help of a good mobile application development company in the USA. These organizations can help you in hiring dedicated mobile app developers who are capable of building latest applications for all major and minor Operating Systems at a reasonable cost. Custom mobile application development is a great venture and many companies offer these services. A lot of big firms and entrepreneurs hire mobile application developers from offshore companies at reasonable cost.
There are a lot of companies in the market offering diverse mobile development services. It is good to hire a mobile app development company that offers a complete mobile app development solution for all OS not to just a couple of platforms. Such companies have great understanding and knowledge of modern trends and latest technologies for mobile applications. However, it might not be possible if you are hiring a company that offers service for single operating system.
One of the major advantages of hiring an end to end mobile service provider is that they are very cost effective. These companies provide you remarkable services no matter you are choosing a single platform or multiple platforms. They charge very low, plus offer very agile and quality work that generates good results.
Before fixing on any company, it is crucial to remember the following points while hiring an offshore mobile application development company:
Work Experience
Know about the company in terms of its experience in mobile app development field. It is best to inspect about the company's reputation and experience before hiring services from any company. Company's experience and market reputation play a crucial role.
Regular Communication 24×7
Regular and effective communication is necessary while working on project as it builds a successful work relation between client and service provider. It is beneficial to share thoughts, ideas, suggestions, and opinions from time to time for better outcome.
Focus on Quality
Quality codes are very crucial for the app development process. Always make sure before hiring an app development company that whether they pay attention for quality of codes or not. Quality codes assures the well functioning of the software.
If you are targeting for better ROI through apps, it is best that you hire a mobile application development company USA which has professional and dedicated developers in its team.