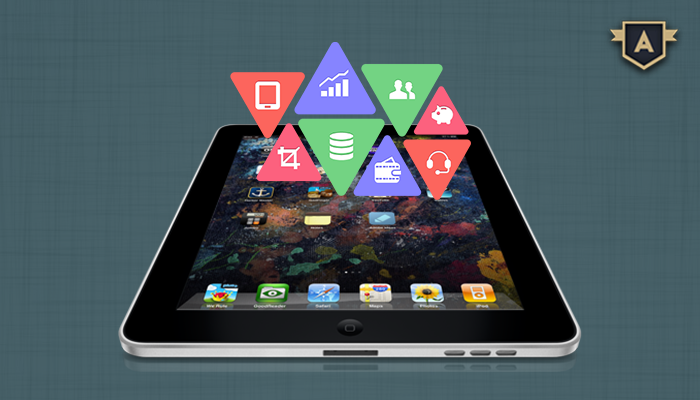 iPad Application Development
AppSquadz Software is a reputed mobile application development services provider in the USA. The company is housing skilled designers, developers and consultants who are very proficient in all major domains such as Android and iOS. If you are searching for iPad app development company in the New Jersey or an where else in the USA, our developers are available for hire, be it for a short or long period to allow flexibility in terms of client's specific requirements. We follow industry's best practices for the security of client confidentiality and intellectual possessions. We have great experience in iPad application development with unswerving delivery of innovative applications. If you are planning to build an iPad application, you can be completely assured of quality and reliable iPad application development services for your project.
The Process of iPad Mobile Application Development in the USA
The process from a raw idea to deploying the application can be a very long and complex task. We clear our clients about the complete process, merging their fervor with our business expertise to build engaging and exciting mobile applications.
Formation of Idea
Quality applications need quality rich input. We make our clients comprehend about the ideation process from research to promotion. Whether such app  has been made? How this idea is unique? How it should be taken to the next level?
Scope
Every iPad application development project requires a thorough planning, despite the fact that whether the starting point is a pre-existing app or a raw idea. We work in different groups to identify each part of the iPad application development process.
Designing UI UX
After defining a solid plan, we move ourselves to build wire frames and map User Experience (UX). Our fervent User Interface designers get engaged from here to design graphical fundamentals, style guide and branding assets.
Development
Our iPad app developers begins shaping your vision into reality. They ensure that the databases, core logic, and dynamic screen behaviors are all set up nicely to let the app function seamless, fast with engaging experience for end-users.
We thoroughly test each iPad application to make sure a speedy and bug-free mobile application experience. An extensive QA test of application's functionality and performance takes place before its deployment to the App Store.
Launch
Deploying an iPad app to the App Store can take around 10 days. Once approved by the Apple, your app will get deployed in the App Store.
Support and Maintenance
Getting your application into the app store is not the end of the task. Once your app becomes live, we start providing 24/7 support and maintenance service for your app.
Apart from New Jersey, our iPad application development company in the New York, USA offer all the iPad app development related services at a very affordable cost.