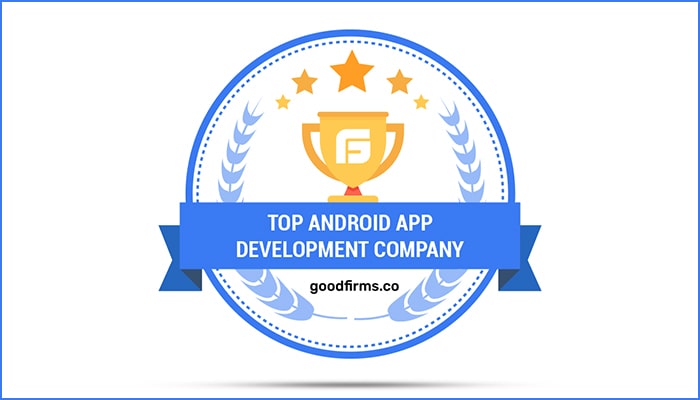 AppSquadz Software secures a prominent position amongst top android app development companies at GoodFirms.
AppSquadz Software is a prominent android mobile app and web development company with its headquarters in India. It also operates in the USA, UK, KSA, Thailand, UAE, and Latin America. The company has been ranked amongst the top android app development companies for the excellent Android services it provides. Their developers work proficiently on Android and platforms.
About AppSquadz Software
AppSquadz Software, work productively and creatively in a mission to impact the entire world with the most economical and outstanding web & mobile app-based solutions.
A squad of experienced and talented developers, designers, and marketers efficiently work for the advancement of your app with the latest development tools and methodologies.
AppSquadz Software never compromise on quality and they have obtained maximum results in optimum time. They aim to utilize these tools to build a world where there is no gap between the concept and application of technology.
A combined network of more than 100 hardcore trained professionals consisting of business analysts, app developers, web developers, designers, testers, and sales executives have developed more than 650 Android and iOS applications. They also hold the experience of nurturing different sectors, including health, e-commerce, travel, education, food, lifestyle, entertainment, and logistics among others.
GoodFirms Research Methodology
GoodFirms, helps the service seekers find the most compatible partner with its legitimate research on the IT companies. Quality, Reliability, and Ability are the three most crucial factors on which GoodFirm's research team evaluates several companies. Moreover, the research process includes exploration of customer satisfaction, market penetration, and the experience earned along with the Quality of deliverables.
In the same manner, GoodFirms also assessed the services of AppSquadz Software and found that the firm proves to be prominent in delivering remarkable mobile app development, complicated web design, and software development projects.
Acknowledged by GoodFirms
GoodFirms have acknowledged AppSquadz Software specifically for three categories.
1. Android App Development Company
AppSquadz Software works on the vision of developing a custom-made mobile app. They offer solutions that are highly compatible with older and the latest versions of the operating system to address the complex processes of your businesses. The developers at AppSquadz are well trained and experienced with the latest versions of tools required in developing apps across several platforms, including iOS, Android PhoneGap, and Xamarin.
AppSquadz exceeds in android mobile app development and has been rated 50 out of 60 on the GoodFirms ScoreCard.
Clients review about AppSquadz Software says it all-

AppSquadz Software is rated as one of the best Android app development companies at GoodFirms. AppSquadz works on delivering Android apps that are time-efficient and cost-effective.
2. Web Development
Being the pioneer Web Application Development Company in India, AppSquadz Software specialize in creating dynamic W3C standard websites that have high compatibility with all other devices. Their web developers work on keeping the functionality and security of the app a top priority.
They provide users with performance, usability, and flexibility, which gives satisfactory results to the clients.
We got you a client review to make this more clear-

3. PHP Development
AppSquadz Software came out to be one of the top PHP Web App Development Companies, engaging visitors from across the globe.
The Scorecard for software development by GoodFirms-

They deliver reliable, swift, and flexible solutions that can serve users worldwide. Their team of PHP developers offers stable and compelling solutions in accordance with the requirements of the customers. The team works on the combined principle of creativity and imagination to provide 100% user-friendly and custom-rich web applications and solutions using PHP.
Have a look at one of the reviews by a satisfied customer on AppSquadz Software at GoodFirms.

About GoodFirms
Washington, D.C.-based GoodFirms is a maverick B2B research and reviews firm that aligns its efforts in finding the top Web development and Mobile app development companies delivering unparalleled services to its clients. GoodFirms' extensive research process ranks the companies, boosts their online reputation, and helps service seekers pick the right technology partner that meets their business needs.