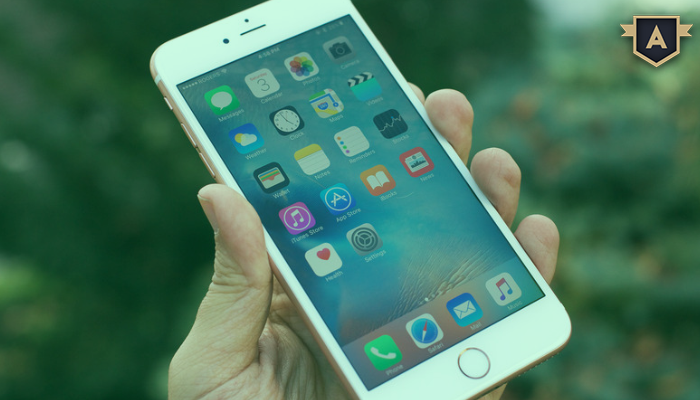 Hire Dedicated iPhone App Developer
Being among the leading iPhone development companies, AppSquadz has a potent workforce of 100 plus employees and 2+ years in operations. At AppSquadz, we dedicate ourselves to create a business value for your business which is noticeable, and at the same time, constantly expanding. The iPhone applications we develop involve the most innovative and fresh elements that are also crafted to grab the end user's attention. So, while we go after the advancement of technology, user-friendliness is core factor which is always there in the back of our mind.
Hire iPhone Developers
Bringing all the computable and non-computable advantages of the latest in mobile technology, the iPhone App developers at AppSquadz are always committed to deliver modernism to the mobile software world. Developing feature-packed iPhone apps that persistently build new waves in the mobile phone sphere, our developers aspires to reform and redefine the way mobile apps are developed and used.
Our iPhone applications meet the demands of iPhone users who want their applications to be loaded with features, and flawlessly responsive on their devices. Hundred percent customer satisfaction is the main motto at AppSquadz and we faithfully work on that.
iPhone apps have been dominating the mobile market with an incredible constancy. At AppSquadz, we make sure that this "constancy" also gets incorporated into quality and feature-rich attributes. We develop iPhone apps that promote your business and hold it in the good position for the surprising future. We provide:
Exceptional Quality
AppSquadz has earned a reputation for delivering the projects well before the deadlines, and yet, not making a compromise on expected quality standards even by an inch.
Competitive Pricing
Facing the characteristic challenges in mobile app endeavor Bang On, we drive our core adroitness to design and develop cost-effective apps which give you a firm footing in the world of mobile apps.
Result-Driven Methodologies
The idea and the project goals fuel us to meet the client's requirements for robust solutions which do not compromise on the customization capabilities. AppSquadz provides the experienced and professional iPhone app developer.
24/7 Technical Support
Customer satisfaction is the main objective of AppSquadz service, even after the completion of the project. Our 24/7 customer support is always there to resolve your queries, as and when you counter them.
Skilled Developers
Our in-house squad of proficient designers and developers combine their skills with the latest tools to tailor a host of comprehensible solutions that possess of top-of-the-funnel features. With our experts, you can be assured of two things – Innovative apps and Excellent Market and Support.