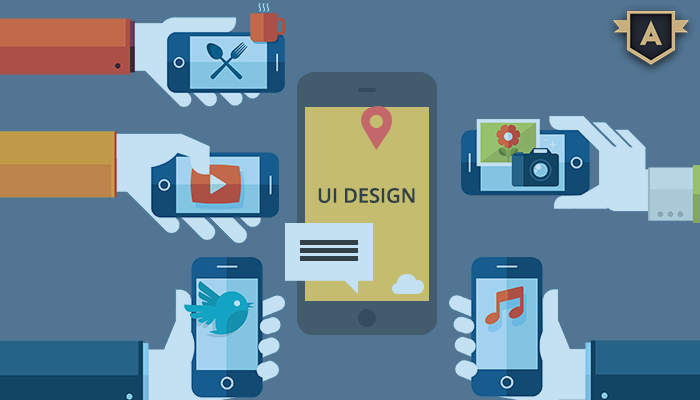 Get Best Android UI/UX Development Company
Android UI/UX Development Company
AppSquadz Technologies is a prominent android UI/UX development company rendering highly sophisticated and quality driven web and mobile based application to different business, ranging from Finance, Real Estate, Augmented Reality, Health & Fitness, Gaming, Chatting and Messaging, Transport, IT, m-Commerce, Entertainment, Logistics, Education and many more.
Serving the very purpose of its brand, we endeavor to provide quality services with our Credo: Innovative Approach. With a squad of experts who are highly qualified in their turf, determined in their search for the most ingenious approach to work! A persistent quest for innovation and knowledge has made AppSquadz a top mobile app development company.
AppSquadz is among the fastest growing Web and mobile development companies with a family of 200+ Employees in-house, showcasing our proficiency and expertise through our services. Our aim is to provide quality solutions instead of a cheap solution. This commitment keeps us up-to-date to face new challenges. We do provide competitive cost and that too with the best quality works in the industry.
By endowing your trust and time to us, you can be assured that your investment is in the right hands. Taking the inventive approach to convert your ideas into reality, you just relax and let our experts lay the path towards the successful implementation of your ideas into reality! Adaptability in our work and Yielding quality results are the key drivers of our growth.
Service We Provide:
Services provide by us include IPhone app development, iPad app development, Android app development, Android UI/UX development, Windows app development, Blackberry app development, Wearable device development, Cross platform and much more.
Our Mission:
To dedicate ourselves to triumph both in Development and Technology, offering maximum value to our clients worldwide through our exemplary achievements, to create a better future and enthuse our team to be the best in their respective field.
Our Vision:
To be one of the most respected, trusted and visionary mobile app development company offering advance-guards technological solutions for our clients. Thereby enhancing and nurturing a healthy and mutually profitable business relationship.
Why Work With AppSquadz:
Expert Team Guidance
Transparent Work Process
Excellent Support and Maintenance
24×7 Availability
Supreme Client Satisfactory Service
At AppSquadz, we are dedicated to serving you the best! No matter if you are looking for iOS app, Android UI/UX development or any OS app development, we will and we have offered the best service in the app development field.
We would love to do business with you! Visit www.appsquadz.com to see our achievement and more information.