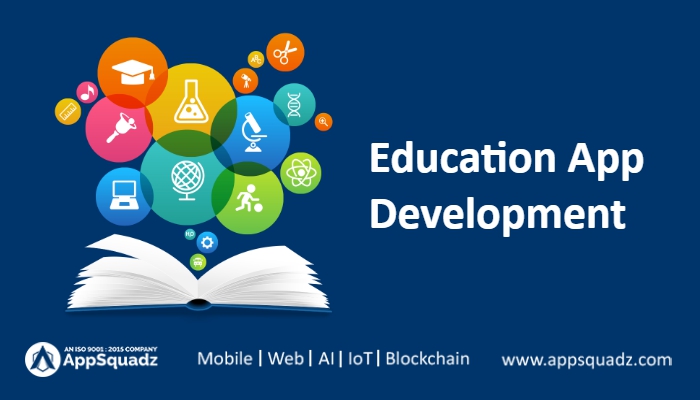 emerging technologies completely redefining education apps
Classroom teaching has always been evolving. Earlier, where the blackboards were the only display item to look at and to explain the concepts now, there are innumerable ways implemented to make education a real-life practical experience and one such example is the advent of education apps. These emerging technologies have the ability to make studies enjoyable, complementing the methods of teaching and learning.
Now a single tap or a click can help students with their tasks and experiments at schools and colleges. With the variety of devices that can simulate and track experiments, students take up online courses from the education applications like ByJu's, Khan Academy and so on to supplement their study. Education app development has made learning simpler and fast. Edtech has a significant impact on the way of learning.
Let's explore the latest technologies in educational apps:
Virtual reality
Indulgence of VR in the field of education has given drastic results. Students tend to take more interest in studying the topic via VR as it is more engaging and exciting. The percentage of child's retention is way more in studies supported by VR than the traditional methods.
Live and virtual interactions using 3D modeling are successful ways for engaging and learning experiences delivered through education apps that are in synchronization with the VR equipment. It provides unforgettable understandings in the simulated environment. It even gives a boost to the creative minds of children and is an effective and fast means of delivering education.
Augmented reality
The book based classroom can be transformed into engaging, and highly interactive space build on a stable base, augmented by videos, animations, sounds, and ideas. The educational apps help in increasing the rate of engagement resulting in better levels of learning of concepts. The curriculum lessons are made more exciting and help the teacher in transforming the entire object or even the whole classroom.
Students can take their own decisions, for example on using AR technology to visit back into a place and time. They can explore where and as they want to: Below, under, around the buildings, gardens, etc. The pattern of learning with AR has opened new channels for students to imbibe and learn in the right manner.
Gaming
Children of any age click very well with games. Gaming is the way one deals with these educational apps. Games introduce the concept of competitors, scoring high points in quizzes and assignments, learning the value of time with the ticking of the clock and so on. Educators find gamification one of the most efficient ways to motivate students towards their studies and to enrich their overall performances.
Cloud-Blockchain technology
Students in colleges and universities use the Blockchain technology to send and receive notes, organize certificates and merit cards all via applications. The data in this format is accepted as valid proof besides relying on the paper-based documents. It is a practical and safe way to share learning material on cloud technology.
Maintaining their assignments and submitting them from anywhere in the world is more comfortable, faster and simpler. It has merely ruled out the process of carrying hard copies of books, assignments. The device containing the app has it all.
Conclusion
Technology in education has revolutionized the whole concept of teaching and learning. Collaborating study materials by using educations apps and similar programs on the internet along with the need to have Edtech in the field of education and training has opened a new realm of learning altogether.
Our education app developer pioneer in education app development so that knowledge doesn't stay confined to four walls of the classroom. If you have a fresh concept, then contact our mobile app development company to deliver a promising learning experience to the students.