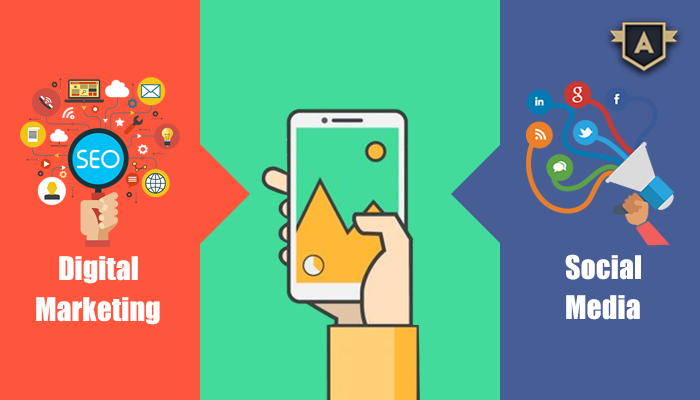 Digital Marketing & Social Media in the Mobile Era
Digital Marketing & Social Media
Undoubtedly, Digital Marketing is on a journey to surpass offline marketing in almost every industry. The only business owners who will be able to survive in the near future will be those who will understand the relation between targeted audience and persistent engagement now. With advent of Digital marketing, the growth of Social media has also shown significant rise. With AppSquadz Web Content Management System, you can make use of all the tools require to engage visitors across wide spectrum of platforms at your fingertips. As anyone lands on your page, our tools ensure that they receive what they are searching for in a best possible way – which compels them to deeper conversion and interaction. Digital marketing and social media in the mobile era are playing a crucial role in promoting a business to the world-level.
How Does AppSquadz Assist with Social Media Marketing?
When you look an advertisement on the television, you will notice that how extensively companies go to familiarize their products/services. We at AppSquadz do this by engaging the visitor the minute they get to the landing page. Using modern engagement technology, AppSquadz proves its ability to serve up digital content, examining the digital fingerprint of visitors – depending on her interactions with the website – to project her needs.
In addition, the information received from the visit helps content managers represent enhanced-targeted content as per the user profiles gathered. To facilitate the assimilation of the data, on-page content can be scored as per the interest the visitor showed. And then the marketing team can see a snapshot of the user experiences, resulting to the creation of display rules and more targeted content.
Leveraging the Advantage Mobile Device Revolution
AppSquadz goes all in when it's about mobile. This is because of the great interest that today's user shows in optimized experience. Most websites that have transformed themselves to mobile have taken on a responsive design.
On the other hand, AppSquadz Technologies understands that a visitor's motive changes often when moving from desktop to their tablet or Smartphone. We leave no stones unturned to keep users engaged when switching from one module to another.