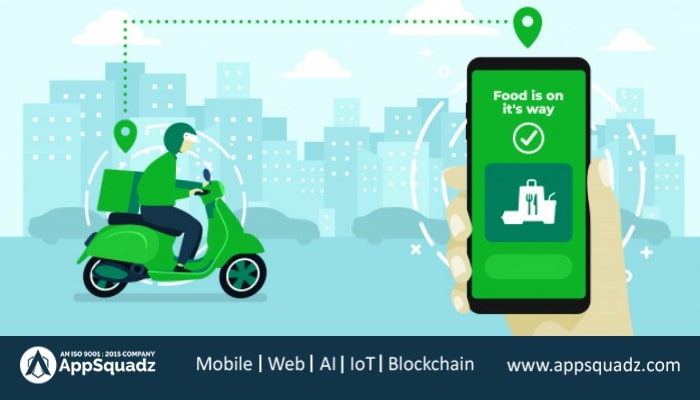 On-demand Application
Rappi, a Columbia-based startup, chose to be an all-in-one store in Latin America. Contradictory to Amazon, their power rests in instant deliveries. They concentrate on everything, including your daily food item deliveries and taking out cash from the ATMs. This serves its end-users to have a more relaxed life and converge on what is relevant to them. Currently, in countries like Argentina, Brazil, Chile, Colombia, Ecuador, Mexico, Peru and Uruguay, the on-demand application is available. An on-demand mobile app like Rappi claims to enhance users' experiences by presenting 24/7 on-demand services.
Proceeding ahead, let us take a quick look at what the On-demand app is.
On-demand application- What is it for
An on-demand app for deliveries is a platform over which users place their orders, and an individual contractor brings the ordered items in exchange for a specific service charge. Among these well-known on-demand applications doing well so far, we proudly introduce you with our own built on-demand application named Taste of Bihar (Food ordering application).
The service/product so delivered could be varied. To your surprise, on-demand apps are available in almost every sector today. On-demand applications are not only restricted to the food and beverage industry, but you can find on-demand apps for dating, banking, hospitality, and many more industries.
Here are some remarkable elements that determine the essence of an on-demand app-
Mobile-first
Executing it in such a way that it is easy to use rather than opening up the laptop, users can place orders on the go.
Fast
Usually, deliveries of products are sourced nearby, so most on-demand apps ensure 30-minute deliveries.
Cheap
Each time when you are on the application, you will discover exciting offers and discounts on the apps, which can be of significant profit for the users.
Independent Contractors
The business model of on-demand apps lies on different independent contractors who are volunteering their services or delivering the products
Actionable Rating System
The users are asked to rate the delivery or service after each successful completion of an order. In various on-demand delivery apps, users are asked to rate the delivery person's performance and even for the quality of the food items.
So that now you all are aware of the chief components that frame an on-demand application development project, let's take a sharp glimpse of the steps on how to get an on-demand app developed.
How to get your on-demand application developed
Market analysis
On-demand applications are not something new in the mobile application development field. Not all the on-demand apps in the market are recognized as the operations of such apps are restricted to a particular geographical area only. We can say, overall, on-demand mobile app development has caused radical changes in recent years. It has deeply influenced the traditional businesses, and now truly it is disrupting the way of the business being conducted.
For developing a disruptive on-demand mobile app, you need to know your audience inside out and identify what problems they are facing while they are on the app. And for this very purpose, you have to start your hunt of finding on-demand mobile app developers who can develop an app suitable for the users. Only after subsequent market analysis, you can get an increased retention rate and a higher number of downloads.
Competitor research
When analyzing the on-demand app development market, prepare a record of all the leading on-demand apps. Unless you think that you can make something better than the existing ones, don't go for it. Do in-depth competitor researches that may help you get more users and retain them. The more you analyze, the more you become an expert in offering services and increase the possibilities of creating a monopoly in the market.
Customer-centric Features
While developing an on-demand app similar to Rappi, you must start with an MVP (Minimum Viable Product). You may commence by attaching some primary features and then go on, adding other features with the next updates.
Some of the features that must be added in customer's on-demand apps:
Placing orders
Tracking
Scheduling
Online payment
Ratings & Reviews
Search products or services
Real-time message or calls for service-based on-demand apps
Some of the features to be added in your service provider's app:
Real-time requests
Navigations with GPS
View history
Dashboard for payment analytics
Features are the only thing that determines the success or failure of the application and plays a critical role in making an app popular.
Technology stack
While you are working on an on-demand mobile app, a lot of features and functionalities need to be included in it. Some of the features are simple enough, and some might be quite complicated. While discussing your project with the on-demand app development company, you must also tell them on which platform you want your app. You will realize it while analyzing if you wish for android app development, iOS app development and/ or cross-platform app development. Apart from the platform, you need to have a definite idea about the features, methods, and technologies used in your application.
Conclusion
With the surge in the craze for on-demand apps, competition keeps tougher every time. I guess you must have all the steps for mobile application development so don't get disappointed with such harsh competition if you have a unique idea it's not tricky to succeed. In case you still have a query and want to gain more knowledge, feel free to contact with our on-demand app development team. Get a free quote now!
1013 Total Views
5 Views Today