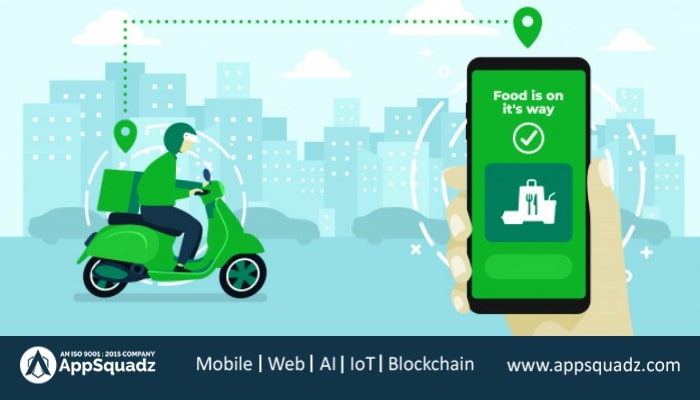 On-demand Application
Rappi is an on-demand delivery app it started up in Columbia and now serving delivery services across the world to clients in different countries. It is everything the store itself of Latin America. It aims to serve on-demand food delivery, medication, groceries, alcohol, electronics, apparel, and now have branched to bikes rental, rudimentary banking services, travel, and payment gateways like billing and delivery of cash.
Rappi was founded in 2015 by Simón Borrero, Felipe Villamarin Sebastián, and Mejía. Initially, they started the operation for delivery of food and grocery by accepting orders through the app anytime anywhere. Rappi actively operates right now in 55 cities across seven Latin American countries including, Brazil, Argentina, Chile, Colombia, Mexico, Peru, and Uruguay, and with more than 13 million users. Gross economic turn overvalues of the on-demand mobile app development is estimated at $3.5 billion and is backed by Japan's SoftBank.
Rappi Business Model
The business model of Rappi app has combined different services that are offered by numerous app individually, but it gets you this together:
1) Grocery Delivery
Rappi initiated its operation as a basic grocery shopping mobile app with small supermarkets and grocery shops available on the app. its core function is to accept the list of groceries the delivery person purchase and deliver the parcel to your doorstep. The two largest supermarkets of Columbia the Exito and Carulla are available on the app.
2) Food Delivery
Delivering food items as part of the initiative of the Rappi app, this operation helped so much to the foundation to grow and stand out in the competitive market. Food delivery was similar to the mobile app like uber eats. Along with this Rappi offers value-added services to the customers and users regularly that enhance engagement.
3) Mobile Money Transfers
The payment gateway served in the Rappi app is so smooth and secure the users can transfer the amount from their bank account using a credit card or the credits provided in the digital bank account of the Rappi app wallet. Rappi is a popular banking app because it does not charge any extra fee or charge while money transfers.
4) Micro-mobility
In September 2019, Rappi got a partnership with, Latin America's leading scooter start-up named Grin. With this Rappi and grin, both got customers in the extensive range allowing grin and Rappi users to order they want on both apps. Grin also got very much benefit.
What Drives Rappi's Success ?
Rappi's prosperity isn't completely reliant on innovation. The on-demand mobile app development stands apart by offering its administrations to the correct individuals at the ideal time. With a laser-like spotlight on the client experience, Rappi has had the option to cement its situation in the market.
From choosing the correct innovation accomplice to putting resources into the correct kind of advertising systems, recognizing, and dealing with noteworthy bits of knowledge, there is a great deal of work out of sight.
Experimentation is the key:
Rappi has persistently been taking a shot at improving correspondence with clients. The testing and hazard taking undertakings have served them in increasing new clients and holding the old ones.
Extra contributions
Rappi offers intermittent limits, offers, steadfastness focuses, and extra contributions to expand the number of requests and ticket size.
Territorial Targeting
Latin America is an exceptionally expanded market. What works in a single locale may not work in another. Working in various nations, Rappi centers around district explicit dialects and phrasing.
The most effective method to Build a Super App Like Rappi
A viable, far-reaching innovation stack is required for the development of an on-request conveyance business. It ought to be hearty and solid enough for requesting consistent, conveyance on-schedule, and the executive's productivity.
Client Module
This empowers clients to arrange the recorded administrations from different stores whenever and plan the conveyance according to their benefit
Item Browsing Amenities
The portable application interface ought to give an issue free perusing encounter and be advanced viably (light forms for financial plan cell phones, low information speed).
Following and Delivery
Real-time checking permits the client to refresh their conveyance progress.
Message pop-ups
This usefulness permits the App to communicate data about best offers, occasional limits, coupons on the client's screen utilizing pop-up messages.
Driver Module
Gives moment notice solicitation to drivers to acknowledge the conveyance and the item or administration spot and client area
Acknowledge/Reject Delivery Requests:
This component empowers the driver to acknowledge or decay a specific request for a particular explanation, for instance, if the client's area is far away.
Pop-up messages:
Push Notifications can be sent to drivers to refresh them continuously about request conveyance data, for example, new and dropped and the record charge data
Geo-Map Services:
Map Integration is one of the Grocery App's basic highlights. These administrations help the conveyance individual to seek after the purchasers' area proficiently. There are a few geo-area specialist organizations, for example, GPS, Apple Map, and Google Maps, that can be incorporated into the App.
Administrator Module
It is an element rich, one-stop spot to control, oversee, and track each business movement flawlessly
Oversee Customers:
The Admin can include or expel clients or change their dynamic status. This component empowers the Admin to see total data connected to clients, for example, their contact subtleties, address.
Installment Management:
This capacity empowers the Admin to see and deal with all the exchanges that have occurred in the App, including discounts. The Admin can likewise oversee duty and commission related data in the super App.
Request Management:
The choice permits chiefs to dole out requests once they get a solicitation from the client.
Conclusion
In the hyper-serious App showcase where numerous suppliers are competing for your consideration and cash, achievement regularly depends on discovering neglected customer needs or growing preferred arrangements over existing in the market. We also serve the on-demand app development services to grow your business now. Above all, when you have the clients snared, it is of most extreme significance to keep them locked in.