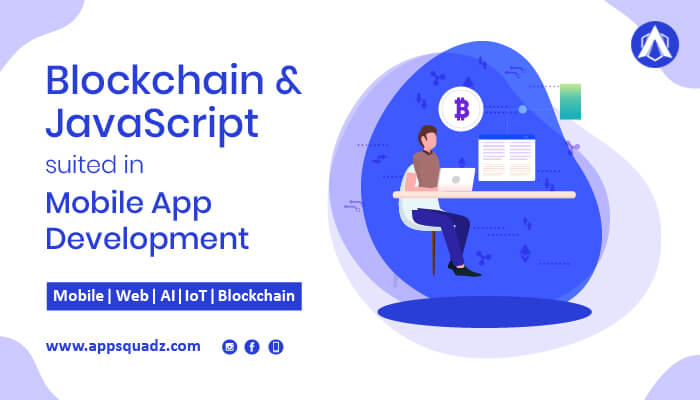 Blockchain and JavaScript Suited in Mobile App Development
The Blockchain and JavaScript development company together have realized the potential in combining the two technologies in the process of app development. The blend of two techniques offers developers and programmers the facility to develop applications with pellucidity, improved security, and at low costs.
Technology today is evolving at high-speed and has accelerated the growth of app development at the stake of innovations. One of the promising platforms- Lisk allows users to develop apps using Blockchain using JavaScript code without any expertise in Blockchain technology. Being a quite flexible multi-paradigm, JavaScript is an object-oriented programming language that has many functional patterns that people are still keen to learn and work on it.
Abecedarian developers can also have benefited from Blockchain technology. It has restructured the traditional app development processes by enhancing the transactions and efficacy of the application. It has been seen that Blockchain and JavaScript form an unprecedented combination. So what makes the above technologies so better.
How has this combination altered the approach of developing a platform for apps?
Whatever platform is chosen, there is always a need for authority at the central level to look into the interactions with the user, like for instance it is the case with eBay or messaging portals like Twitter there is a body that takes care of the interactions with the users.
Next, it becomes essential to safeguard and manage the data owned by these authorities. With decentralized platforms like Blockchain, there is no need to secure or maintain the data. One is only accountable for its data without depending upon the data provided by any other party. It helps in improving the network size and interactions with the user.
How developing an app on Blockchain different for the developers?
No wonder that traditional and Blockchain app development technologies have much in common, like the way of fetching data from API, front-end development. But the significant difference that the developers feel when working with the latter technology is that there are a variety of options to collect data from trustworthy sources.
As the developers need to be aware of the traditional database and the Blockchain, they should know to use the nodes to solve inconsistencies that keep arriving and be competent enough to handle and take security measures as and when needed.
How is JavaScript a suitable choice for Blockchain?
Using JavaScript with Blockchain applications makes apps readily available to everyone. It is best to choose JavaScript as it keeps upgrading itself with new developments and improvements, for instance, ES 2015. The reason that it is available on any browser with any of the front-end and back-end processors, with the facility to be used on any number of nodes, like GUI clients and command-line interfaces has made it a suitable choice to team up JavaScript with Blockchain.
What type of applications are developed using the above combination?
When combined, both the technologies work to develop decentralized applications that need the developer is used to create at least the server-client apps. In the Blockchain, a developer has to deal with nodes and other complexities, which requires one to have experience with handling the nodes. This helps in developing applications that are pellucid with no particular authority to make changes to the data and information that is available to everyone. The apps provide efficient communication and interactions, and the data which is once available in the system remains there forever.
Conclusion
Though the programming language has several resources to work on, a developer needs to be an expert in JavaScript to develop anything on Blockchain. Our expert, JavaScript and Blockchain developers, create highly customized business apps for social media, gaming, networking, e-stores, etc. These two technologies are dominant now and in the future. Contact our mobile app development company now to develop a useful business app using the latest technologies to maintain your competitive edge today and in the foreseeable future.