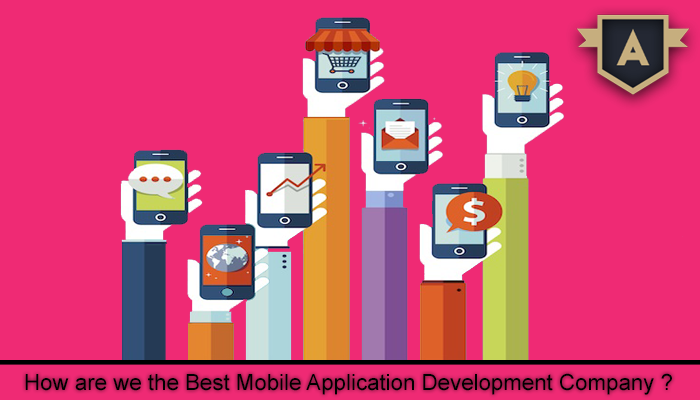 AppSquadz is a pioneering mobile application development company with more than 350 successful projects under its belt. We have designed and developed mobile applications for all the major platforms counting Android, iOS, Windows and Blackberry Mobiles.
AppSquadz's proficient pool of mobile app developers comprises highly-trained analysts, UX professionals and certified software engineers who are experienced in building mobile applications for all the leading platforms. At AppSquadz, applications can be developed natively, or by implementing cross-platform frameworks and platforms such as Xamarin or PhoneGap.
AppSquadz is a Successful Mobile Application Development Company
Selecting the right approach to mobile application development is a crucial success factor which can make or break the project. AppSquadz's mobile app developers always follow a swift, low-risk mobile app development methodology which has a proven success record and guarantees quick results and 100% transparency. This quality and efficiency of our squad and strategies have made us the top mobile application development company.
From a customer's point of view, benefits of hiring mobile app developer from AppSquadz include:
In today's fast-moving, highly aggressive business world, reducing time to market is often vital to gain an advantage in the competition. Our system accentuates incremental software development and fast prototyping that means you will get working results quickly.
As a client, you are always in power and totally updated on the status of the project, and your feedback is essential to the constant enhancement of the mobile application. To make sure all parties are on the same line, our talented mobile application developers manage daily status reports, email updates, conference/Skype calls, and onsite visits, if required.
Our process depends on frequent testing procedures, which means software bugs are exposed and fixed in early stages only. To preserve the overall level of quality all through the project life-cycle, each release is meticulously tested, and customer feedback is thoroughly collected to augment the next version.
More Value to Your Business
Our mobile app developers follow a feature-centric methodology, with business-centered features are developed initially. In addition, modification or alteration requests are taken care swiftly and successfully, thus making sure the product meets the client's expectation and requirements.
At AppSquadz, to make every project as protected as possible, we guarantee quality results for every project we undertake. We also guarantee your mobile application to be delivered within the said time and budget.
Our team has worked really hard to make us stand among the top mobile app development companies. To hire our services or to know us better, visit https://www.appsquadz.com/.