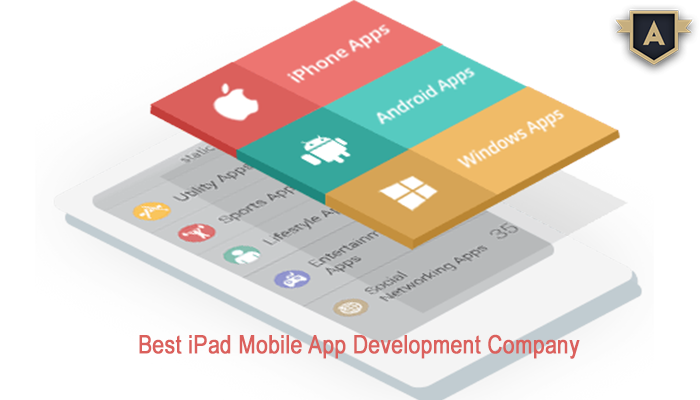 Best Ipad Mobile App Development Company
iPad Mobile App Development
With the beginning of iOS applications, the mobile industry has delivered an immaculate power and functionality to mobile phones and other handy devices. We at AppSquadz, dedicate ourselves in showcasing excellent functional potential in such gadgets by developing unique and robust iPhone /iPad apps. With our profound knowledge of iPad mobile app development process, we bring comprehensive and incredible iPhone/iPad mobile apps catering to wide range of business needs.
At AppSquadz, we pride ourselves on our squad of proficient and experienced iPhone/iPad developers who have excellent expertise in crafting cutting-edge iPhone/iPad mobile app. Managing pre-defined analytical approach and best practice; our developers deliver business-oriented iPhone and iPad mobile app which meet the ever-increasing expectations of users.
AppSquadz offers:
Competitive Pricing Assured
At AppSquadz, we do more than just developing mobile applications. We provide cost effective mobile solutions which guarantee highest return on your investment.
24/7 Technical Support Available
We are totally customer-centric in helping our clients round-the-clock. We always try to provide the highest level of technical assistance by using superlative communication systems.
Team of Expert Developers
Our adept and self-motivated experts are well-versed with best and the latest development tools, platforms and business standards to provide client-centric mobile solutions.
Proven Methodologies for Mobile Application Development
The experience and exposure of working with different clients and implementation of latest technologies have enabled AppSquadz to implement best practices and proven methodologies and it is the best iPad mobile app development company.
Perfect Execution of Projects
The development processes employed at AppSquadz follows standards that make sure a perfect, high-performance execution during the complete project cycle.
Picture Perfect Communication
Our communication channels are available 24/7 which allows you to connect with the apt team of experts immediately to minimize complexity and boost the productivity of your project.
In addition to above, AppSquadz always tries to learn from common mistakes made by other developers: More is awesome. Generally, developers think that the increased screen size of the iPad can be used to add more content, extra pictures, and functionality into the increased space. This mostly results in a messy and muddled app which may offer a lot but fall short of delivering a clean and clear picture of your project. On the contrary, AppSquadz doesn't practice the habit of adding elements just to pack space. We aim at providing more in less. As a result, our developed iPad apps outperform others.
Therefore, with the AppSquadz-powered iPad mobile app development we make sure that our clients get into a fresh dimension of interaction with their customers, giving them ample reasons to do business with us again and develop iPad apps or any other platform mobile apps.