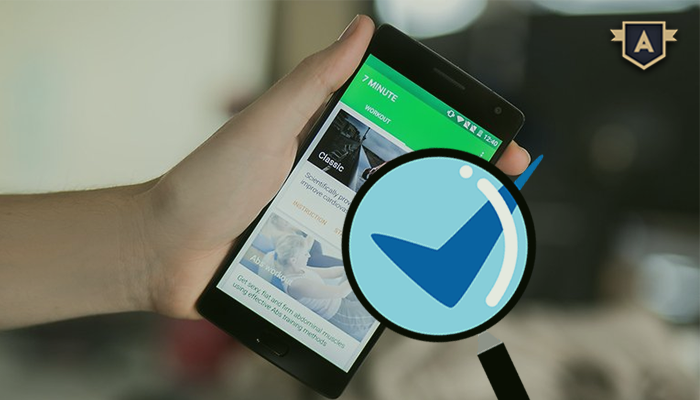 AppSquadz Technologies is a seasoned player when it comes to providing Android application testing and unprejudiced quality assurance services to different clients. Our services range from start-up enterprises to the leading businesses across the world. We are popular for delivering top android application testing services in the USA. Our years of expertise has helped many clients all over the globe.
Our software testing model is quite advances and is different from the other conventional approach. We let our clients have an added advantage over the competitors. With persistent efforts in maintaining quality assurance and testing, AppSquadz technologies is regarded among the top providers of android application testing services in the USA. We believe in our talented pool of designers, developers and testers, and aim to be the best iOS and android application testing company in the USA as well as worldwide.
We are Committed to Deliver Quality Android Testing and Mobile Application Development Services at AppSquadz:
Building and innovating testing solutions.
Quality solutions at reasonable cost.
Unbiased testing of your project.
End-to-end processing.
Prudent tactics and practices to cater modern testing needs.
Customized service to meet the objectives of client's project in most suitable manner.
To compete and excel effectively in the current worldwide market, many businesses try to release their apps in different devices and platforms such as Android, iOS, Mac, Windows etc. We have carved our position in mobile testing services by making an ideal combination of talented employees and modern technologies. We hold great expertise not only in delivering Android application testing services but also in iOS app testing and analysis. Moreover, AppSquadz is also proficient in performing web, native and cross-platform applications testing in the USA.
Our smart devices testing range spans Smartphones, iPad, iPhone, tablets, and other similar devices. With diverse OS versions of Android in the market, mobile app testing is a bit tough. But we always look forward to implement our specialized test and proven skills to test apps and content on the different devices.
What Makes AppSquadz Deliver Best Android Application Testing Services in the USA?
A well-trained team of mobile testers, who possess not just functional testing but also usability testing experience.
Availability of all the essential and modern tools and technologies necessary for app testing.
Active and healthy working environment that motivates staff to give their best output.
100% Transparency
24*7 availability for the clients.
Dedicated project managers for every project.
So, if you have any need of android app development services in the USA, you know AppSquadz is the place to go for. With their involvement in your project, you can be assured of 100% quality, transparency and dedication in your project.