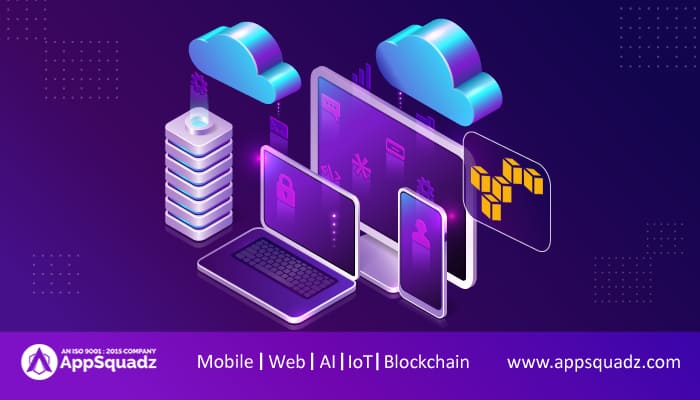 AWS Migration
Amazon web service (AWS) is the subsidiary of Amazon and is one of the world's leading public cloud providers that cater to over a million active users worldwide. It provides you with an on-demand cloud computing platform that pays as you go model. The cloud provides you with several benefits that include fundamental cost savings, increased workforce productivity, operational resilience, and continuity of services along with the business agility.
Most of the organizations are around the world realize the importance of cloud, and there are about 83% of enterprise workloads expected to be in the cloud by 2020. As per the reports, around 91% of organizations utilize public cloud and about 69% of enterprises deploy hybrid cloud solutions that involve both public and private clouds. AWS live classes solutions provide the most significant features that are economical. Scalable and reliable are used by organizations of all sizes that include enterprises like GE and AirBnB.
Are you planning to deploy your application on the AWS CloudFront? You can deploy your digital assets such as data applications and other business elements and are entirely or partially to a cloud computing environment with the process which is called cloud migration. One of the most common models of cloud migration is the transfer of data and the applications from the local data center to a public cloud which is like AWS cloud.
The migration to AWS live classes software is not always as simple as lifting and shifting applications from the on-premise data center to the AWS CloudFront. If you need to have a deep cloud integration to take the benefit of cloud capabilities then you may have to modify the certain application. You might also face challenges that include issues with legacy application migration, data security, and other regulatory compliance.
Steps to the on-premise data center to AWS cloud
Below are listed some of the 7 steps that process to migrate from on-premise data center to AWS cloud as:
Preparation and planning
The proper preparation and planning before migration might help to make the process simple and hassle-free and it starts by finding out which application can be migrated to the AWS certified partner easily and which ones would need modifications. You need o to modify the application architecture to allow servers, networks, and data services to run and interact in the cloud computing environment.
Discovery and migration approach
In this step, you can begin by collecting the required information about the servers, applications, and data along with their interdependencies. For tracking migration tasks and gets more visibility into the migration progress, then you need to choose discovery tool such as RISC.
Design
This is another important step that you need to take on the design format. The design of your cloud architecture based on your need for public, private, or hybrid cloud and optimizes your application to run accordingly in a proper manner. You need to pick a tool to automate migration to AWS and set up for testing automated or manual. In this case, you can encounter an issue while migrating and have a step-wise rollback option to undo the last migration.
Migration
Your AWS migration should be smooth which depends on how well you have planned it as planning can help you to decrease the unexpected issues. If you have smaller components or the application and database size, then you can copy them over the internet and for larger workloads, you need to compress the data or use physical drives for transferring the data to the AWS cloud.
Operate
It is highly important to decide whether you need to switch your production from an on-premise solution to an on-cloud solution by taking users all at once or in phase. You must also choose an approach based on the complexity and architecture of your apps, data, and data center. You can move the entire app to the cloud and validate that it works and switch traffic to the cloud stack and shift few customers at once and test the mobile app until all the customers are on the cloud-based app.
Validate
You must test your application and service to ensure the smooth working and then should evaluate if your apps and services are working and your data was migrated and it can be then accessible to the users. You should also check whether all the components are communicating and admin tools are monitoring the new cloud apps and evaluate your performance against the cloud migration KPIs for determining the migration is successful or not.
Optimize
You need to review the application resource allocation and then the optimization to take maximum benefits of the AWS cloudfront partner and must make a plan for the distribution of resources to your applications. You need to allocate the additional resources as well for your application in the cloud by getting in touch with AWS cloud server to scale as per your demand.
Conclusion
The AWS public cloud offers you many advantages for your organizations that include better productivity, operational resilience, and business agility. You can also migrate to AWS can be overwhelming that depends on the level of cloud integration and in-house expertise and this is where the cloud-managed service providers can play its role to help your organizations.