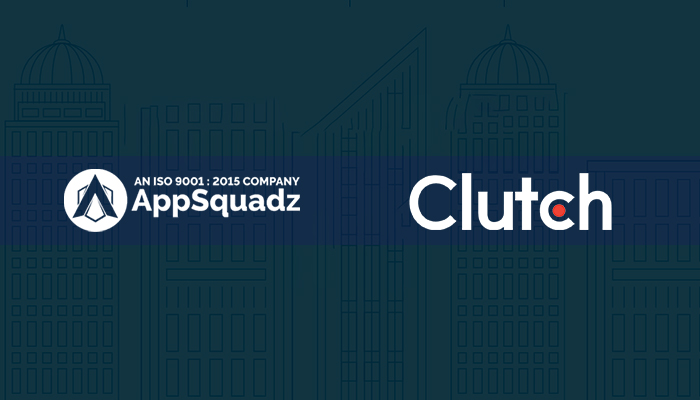 The trajectory of development has significantly shifted in the past year due to the COVID-19 pandemic. According to BusinessofApps, developers will put more emphasis on creating apps for wearable devices, primarily in medical technology. Moreover, E-learning, communication, video, and more, will similarly receive the same treatment, and it's undeniable that we've already seen these industries boom in the last months leading to 2020.
Our team at AppSquadz llc firmly believes that as technology advances, people will increasingly rely on software for everyday tasks. For that reason, we've been hard at work in delivering robust-quality development to our partners, helping them achieve their innovative goals.
Recently, we received another review from one of our long-time partners on Clutch: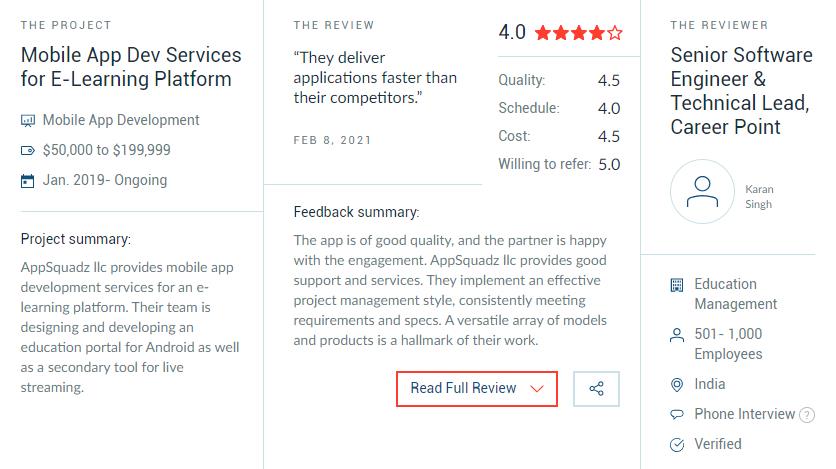 For the uninitiated, Clutch is an established platform in the heart of Washington, D.C., committed to helping small, mid-market, and enterprise businesses identify and connect with the service providers they need to achieve their goals. Clutch is hugely respected within the B2B space and has been the go-to market research platform for many businesses for its reliability in gathering relevant and accurate information.
In our client's review of our partnership, they detailed the specifics of the project — the problems they encountered, what they required, and what they aim to achieve.
Being the trusted developer of Career Point, an E-learning platform, our work was critical in helping them tailor their development roadmap and create not only a functional educational portal but also, provide them with consistent support to keep the app at its prime state.
"They developed and designed our Android app, which is an education portal. There's also a Windows application tool for the live streaming of the videos; it's for engineering examinations in India. We deliver live classes to engineering students."
— Karan Singh, Senior Software Engineer & Technical Lead, Career Point
The engagement is ongoing, but so far, our client finds our services extremely helpful.
"Their project management skills are very good. If we have any requirements or specifications, they develop them for us within the timeframe."
Check out the full review on our Clutch profile if you want to visualize what it's like to work with us. Also, you can search through company listings on The Manifest, Clutch's sister site, to help you find the right service provider for your business needs.
Or contact us directly to collaborate with our team.