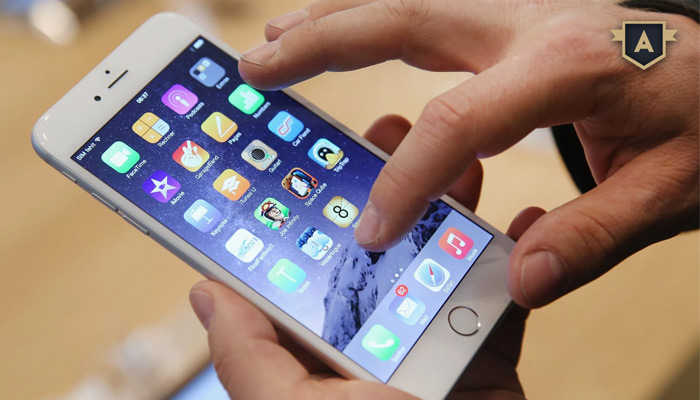 Finally, Apple has agreed to cure the Touch Disease issue that has been bothering iPhone 6 and iPhone 6 Plus users from very long time. The 'Touch disease' issue makes the touchscreen of the iPhone 6 models unresponsive and a user also gets a thin grey line at the top of the phone's display. To solve the complaints made by many users, Apple has now initiated a new program which will address this manufacturing issue for iPhone 6 models' users.
Apple stated that if dropped multiple times on a hard surface and after that incurring further stress, iPhone 6 Plus devices may show flickering or multi-touch issue signs. In such situation, Apple will repair the device, providing the device is in working condition with no cracked or broken screen. The company will offer this service for a price of $149.
Once can go for service options such as Authorized Apple service provider, retail store or technical support to get the iPhone inspected before going for any service. This will also help in verifying whether the device is entitled for the program and is in working condition. However, one should remember that this program is applicable only for the iPhone 6 Plus.
Before a person takes his/her iPhone 6 Plus for the service process, he/she must take the back up of their data to iTunes or iCloud. Also, one should note that Apple has the rights to restrict or limit the repair to the actual country of purchase, and the pricing offered by Authorized service providers may also vary. This global program will cover such iPhone 6 Plus devices for five years after the first retail sale of the model.
As said, this is a global program, so iPhone 6 Plus users in India can also visit the Authorized Apple Service Centre if they are also facing the above mentioned issues with their iPhone 6 Plus.
Furthermore, Apple has stated that those who have already paid for a repair service related to the issue are entitled for compensation equal to the difference between the actual service repair cost and the new $149 price. The company also mentioned that it has started contacting people who have already paid for repair cost.
Source:
http://tech.firstpost.com/news-analysis/apple-releases-repair-program-for-iphone-6-touch-disease-issue-348167.html
https://www.appsquadz.com/iPhone-Development.html