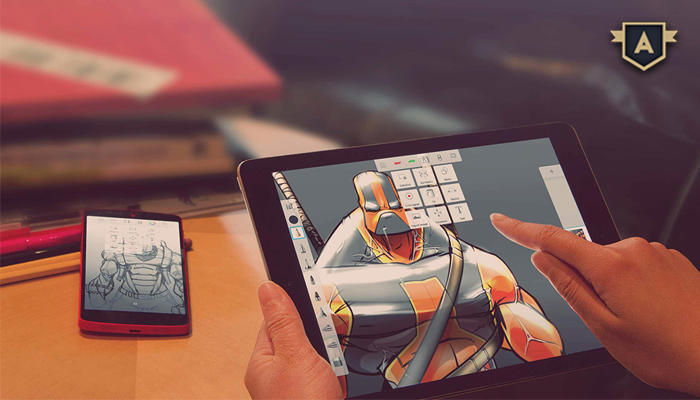 Android Tab Application Development Company
Android based Smartphones has grabbed a significant share in the mobile industry and that too at a tremendous rate. This phenomenal success of Android has delighted Android application developers all across the globe. Great number of Smartphones and applications have been designed and developed for Android Operating System. The introduction and huge success of Android tablets has further boost the android market and this in turn has given birth to many android tab application development company.
Currently, there is a plethora of Android tablets available in the market. Plus, the sale of tablets is expected to rise at a significant rate in the near future. In addition, many Android tab application companies are looking forward to employ top Android tablet app developers to meet the growing demand. AppSquadz is one such Android tab application development company which houses a talented team of Android tab app developers.
Android is an open source OS which makes it flexible and scalable. The benefits of developing an application for Android tablet is that it is perfect for multitasking. This makes it easy for a company to develop a feature app without getting worried about its functionality on the tablet. There are also a lot of other benefits of Android tablets. Such devices offer great flexibility, be it handling of files, multitasking or icon presentation.
There is surfeit of Android tablet app development companies in the world. Every company claims to offer remarkable Android tablet app development Services. While these companies look good on paper, but only a few companies are capable of what they boast. AppSquadz is one such name which is dedicated and well known for its remarkable work and client satisfaction.
AppSquadz is fully loaded with tools, talents and technologies to provide exceptional Android tab application development services. Having industry's best Android developers in its team, the company possesses immense experience in building diverse applications for Android tablets including enterprise, educational, social, games, puzzle, financial, and many other.
If you have any idea that you want to develop for Android tablet, AppSquadz assures to provide the best in class services for your Android tablet app project.