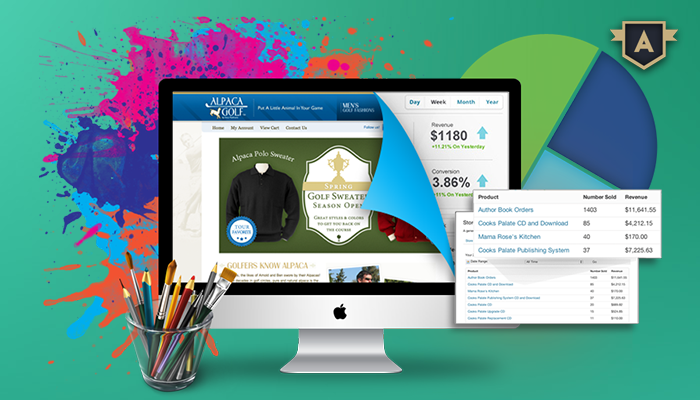 In this cut-throat competitive world, people surf the internet for various information on a regular basis. They even may search for your products, brand, businesses, or services which they might be in need of. Moreover, if you are a small business, it is best to have an online presence in order to be in reach of your potential customer. It is profitable to hire website development services for your business for a steady and fast growth.
Your business should have a website for your customers so that they can easily search you over the internet. Your website will help you stand out from the competition and help your reach your customers easily. Below are numerous advantages of having a business growth by developing a website and its design.
1) Consistent Brand Identity
Expert web designers always look for the big picture. They craft a visual language for your brand which is reliable and consistent across varied contexts. Brands with a steady brand identity and visual languages make a more memorable and long lasting impact on the customers and thus can help you get more customers and customer loyalty towards your business.
2) More Visitors
By getting a website built by expert web designers and developers, you only be getting clicks, but you can also expect customers and visitors to buy your product and services help you grow your business fast.
However, remember that most of the visitors may leave your website after a glimpse if your website is not designed well. So it is better to incorporate some special design and conversion optimization which can keep your customers interested and willing to buy your product and service.
3) Increase Customers
Most of the business looks only for local recognition but it is best to look for the customers outside your too. A website has immense potential in generating more and more customers not only in your local area but also outside your locality. The internet also provides worldwide community and with a perfect website design, your business will become famous all across the globe in no time.
4) Increase Sales
A website is considered good if it is more Internet-friendly mainly if it is about advertising and marketing your small business. Some of the examples include Facebook ads and SEO. This is the main advantages of having a website built for your business in order to increase the ROI of your business.
5) Better Relationship
Having a website built for your business makes an enhanced and better relationship with your end-users. You can immediately have a conversation and send messages to your users through email. Also, customers can also leave their feedback for your business. This is a really crucial element for making a good relationship with your users.
 If you want to get a professional website built for your business to help you stand out from the competition and increase your ROI, you should get in touch with an expert web development company like AppSquadz Technologies and they'll be always there to assist you.