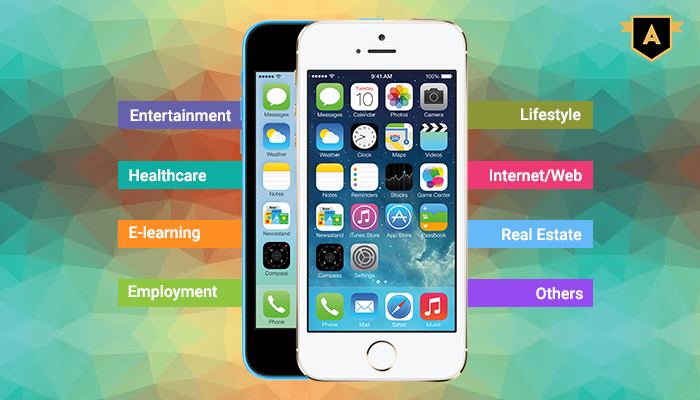 iPhone Applications Development
iPhone has surely become one of the most admired and widely used Smartphones in the world presently. This remarkable growth has created an entire new industry which serves explicitly to iPhone users with outstanding mobile applications which will leverage some of the top functions of the device. With this fast growing industry, it is more crucial than ever before for companies to engage their iPhone using customers.
Brilliant Quality from Best iPhone Application Development Company in the UK
In order to make the most of the benefits that only iPhone applications can deliver, it is very important for your organization to hire an exceptionally experienced and skilled iPhone application development company in the UK. At AppSquadz, we have vast experience working with iPhone mobile applications. Developing applications for this brilliant device requires a lot of expertise because it is not just an ordinary mobile device.
Technical Expertise of AppSquadz
AppSquadz Technologies' dedicated iPhone app development team comprises experts who are creative, resourceful, innovative, experienced and talented. Our developers work expansively with some of the most sophisticated development technologies in the industry such as iPhone SDK, AJAX, Mac OS X, DHTML, CSS, XHTML, and JavaScript. We integrate these highly advanced tools and technologies into the iPhone applications we develop. We combine our best practices and extensive experience with technology that enables us to build mobile applications which are not only visually spectacular but also feature loaded. Some of the main benefits of our iPhone application development company in the UK are:
Customized and user-friendly iPhone applications
Enhancement of Brand value
Fascinating, interactive and smart apps
Smooth performance
Highly robust
Provide exceptional value for money
Reasonable development cost
AppSquadz Technologies is known for developing iPhone applications for a diverse range of industries and for organizations of all scale and size. At AppSquadz, we always look to understand needs of every organization thoroughly. We understand that objectives and needs of every organization are different. Therefore, we always look to develop every mobile app with a fresh , new and creative approach. Hire services from AppSquadz Technologies – A promising iPhone Application Development Company in the UK.