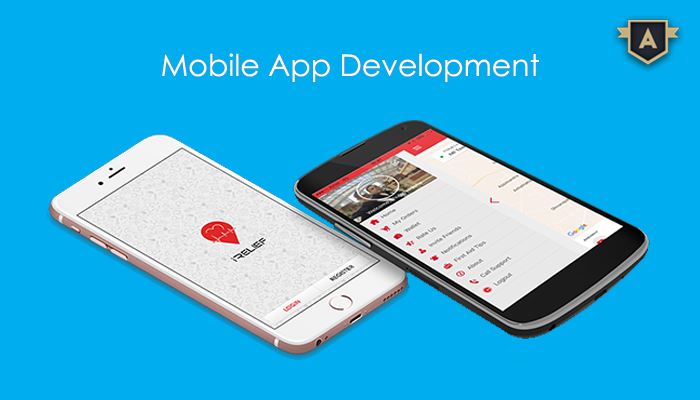 Mobile Application Development Company in UK
In last couple of years, there has been a great rise in recognition of Smartphone Applications. People love to spend most of their time on applications. The recent figures of spike in the number of mobile applications clearly prove the fact. Bearing these facts in mind, AppSquadz Technologies offers customized mobile application development services as per to the requirements of the clients. We are a mobile app development company that has a successful track record of developing vast range of mobile applications including services such as, Native & Cross Platform Applications Development, Mobile Applications Porting & Migration, and Quality Testing & QA. It is because of these amazing features that AppSquadz Technologies has been able to be the best mobile application development company in UK and there is lot more that is yet to be explored.
Native Mobile Applications
AppSquadz Technologies is a reliable Mobile Application Development Company in UK offering swift, steadfast, and stout mobile applications for Smartphones. The User Interface is receptive and sleek for incredible response and user-experience. Native Applications are explicitly designed and coded for a single platform which can utilize all the features of the target devices and operating system.
Cross Platform Mobile Applications
We provide Cross Platform Mobile Application Development Services for businesses to build "Ready to market" mobile applications enabling them to quickly introduce their applications on different operating systems. Cross Platform Mobile Applications are helpful as they minimize costs; saving up to 60% of the development cost, thereby enhancing the time of development.
Mobile Applications for Porting and Migration
Our Mobile Application Porting & Migration services help clients in promising the performance of their applications on different versions and platforms of operating system. We optimize the mobile applications for varied platforms and devices with the help of advanced technologies and development strategies without compromising on data and performance index. These services not only minimize time for new product market but also enhance customer base and satisfaction.
Testing and Quality Assurance of Mobile Applications
AppSquadz Technologies is among the supreme Mobile application development companies in the UK and we very well understand that mobile applications Testing & QA is lot more than just the simple software testing automation. Therefore, we provide exceptional services and to achieve the top quality bar, we test the functionality of mobile apps in the mobile ecology; before sending it off for the launch.